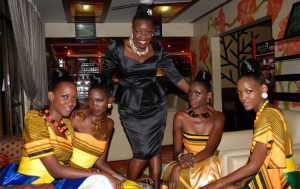 It's fashion season in East Africa. Tanzania's Swahili Fashion Week is happening next week, just on the heels of Kampala and Kigali had their own editions.
Uganda is well represented in the Swahili Fashion Week Awards that are taking place as a side show of the fashion week in the coastal town of Dar Es Salaam. Fashion designers Santa Anzo and Martha Jabo have been nominated in the Best East African designer category.
The Swahili Fashion Week is biggest and largest annual fashion event in the whole of East and Central Africa.
The event provides a platform for fashion and accessory designers from the region and beyond to showcase their talent, market their creativity and network with clientele and the international fashion industry.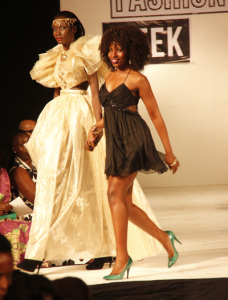 SFW was founded by celebrated Tanzanian fashion designer Mustafa Hassanali in 2008.
"SFW is aimed at emphasising to the region that fashion is an income generating creative industry, meanwhile promoting a Made in Africa concept," Hassanali says.
Unfortunately, no Ugandan designer was selected to showcase their designs in this year's edition that has drawn designers from Ghana, South Africa, Austria, Namibia, as well as homegrown Tanzanian designers.
Daily Monitor journalists, Gloria Haguma and Arafat Ndugga have also been nominated in the East African Journalist of the Year category.
 Here is how to vote for the Ugandans
Send their respective codes to 15678 or send the code to vote@swahilifashionweek.com or log on to www.swahilifashionweek.com for details.