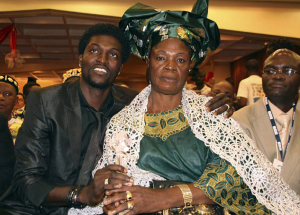 Tottenham Hotspur striker Emmanuel Adebayor is on a goal drought, having scored only two goals season. He couldn't even find the net when Togo took on Uganda Cranes in the two legs of the Africa Cup of Nations qualifiers even when Togo won both legs.
According to the UK's Daily Mail, Adebayor blames his mother for casting a juju spell on him to stop scoring goals.
Apparently it comes from a misunderstanding  the footballer had with his mother, cutting all aid to the family. The star earns  £170,000 (Shs740m) every week and his mother has now gone back to surviving on her  £1 (Shs4,200) a day income from selling tomatoes.
The striker's family, accused the star of kicking his mother out of her home in Togo.
The 30-year-old star, accused the family of performing juju on him, but his family, hit back by claiming that the star had been 'brainwashed' by Islamic spiritual healers who told him that his poor form on the football pitch was down to black magic.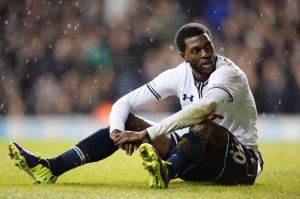 According to the Daily Mail, the Christian footballer denied that he had mistreated his mother Alice, 62, and said that the family was using advisors in black magic against him.
"I never sacked my mum from the house — she decided to leave the house," the paper quoted Adebayor's interview on Ghana's Peace FM.
"But how am I going to be in touch with my mum if my mum is the one telling everyone that my work will not go forward. They should stop talking, talking, they should stop doing juju on me — they should leave me alone."
He also accused his family members of plotting what to do with his wealth when he dies.
"They have already shared all the things I worked for. They shared my houses, they shared my cars. They say, if he dies this car is for you, this house is for you. Can you imagine?"
Adebayor phoned the station to angrily respond following an interview with his sister Maggie in which she claimed that the star had not financially supported his family.
As well as claiming that he had driven his mother out of the home believing she was a witch, she also claimed that he has refused to take a phone call from his family members for over a year.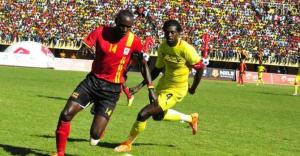 But soccer star said that he gave money to his mother and said his six siblings should do more to look after her.
"If they claim I am not looking after my mother, we are seven and so why can't the rest do it…they should go and work…I remit my mother every month."
His brother Kola, a lorry driver in Germany said: "Every day my mother is crying. She told me, Emmanuel has accused me of being a witch."
"Emmanuel will not even talk to her. He's been brainwashed by these Muslim alfas — spiritual men — who prophesise when he scores goals and why he is not playing well. My family is Christian but it is not unusual to visit Muslim spiritual healers. He is seeing bad alfas and they are manipulating him."
"This is the woman who suffered for all of us and carried him in her stomach for nine months. This is the son she gave birth to and looked after all his life. And this is how he treats her. I am so angry with my brother"
Kola says that he sends his mother 400 euros (Shs1.3m)  a month to rent an apartment and accused his brother of leaving the family in poverty.
Adebayor previously claimed that he was unable to walk for the first four years of his life and he was cured when his mother took him to a church.
After a week of prayer he said that he was finally able to move when somebody kicked a football into the church's yard and he wanted to chase it.