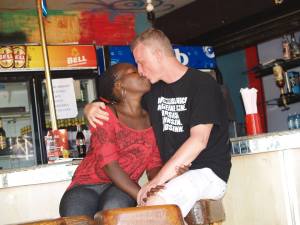 Mzungu Thomas Woelzlein is heartbroken after he invested his money and emotions in a Ugandan girl idenfied as Grace Olaka, only to find out she was only interested in him for money and a visa to Europe.
After meeting on the Internet, Woelzlein withdrew his savings and flew to Uganda to meet Grace who he says either goes by the name Lia Akori or Lia Olaka. The two met on November 1 and they spent three blissful weeks in Ssese Islands with endless sex romps.
Woelzlein says she lured him to Uganda with promises of getting married and starting a family.
He admits that those three weeks were the best part of his life.
A heartbroken Woelzlein later found out that Grace was only interested in him to for a fake marriage so that she could get a visa to Europe since she was already married to a man named Geoffrey.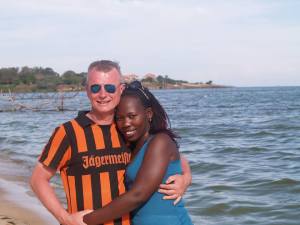 "She cost me lot money and feelings and she hurt me because she lies and hurt my feelings for she is a scammer," a jilted Woelzlein ranted.
"Yes I loved u, but u are evil and a marriage impostor," Woelzlein told off Grace on Facebook.
"Be careful everybody, she is not true and playing with feeling of others. She is a dangerous black widow. Be careful everyone," the Mzungu warned others who might fall into her trap.