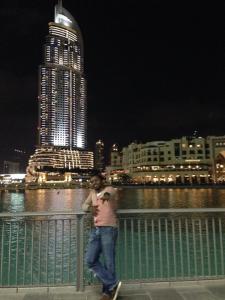 It sounds a big joke for a comedian to be on holiday, of all places in a prime destination like Dubai. But comedy has grown over the past five years and comedians are some of the biggest entertainers in Uganda at the moment.
Fun Factory director and comedian Hannington Bugingo decided to travel to Dubai to get off all the year's stress and freshen up for the biggest show of the year for the comedy outfit that is set for next Thursday December 18.
Bujju as he's commonly known flew to Dubai late last week and is expected to be back in Uganda before the show.
He posted about his travelling news on social media saying, "After a hard year's work, the short man decided to take some time off in Dubai."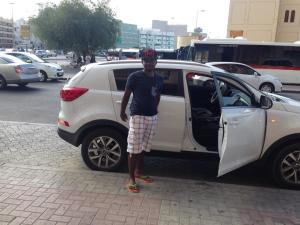 The comedian is also the chief creative strategist at KIB, a company he co-owns with two friends that deals in concept development, experimental marketing, social marketing, events management and product launches. He is also in Dubai to scout for business opportunities.
"Of course I am also here to look for some other big business opportunities in the Emirates. Good bye 2014," he said.