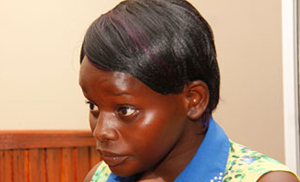 Jolly Tumuhiirwe, the "monster maid" who became a social media sensation after a video of her battering baby Arnella Kamanzi went viral has asked for forgiveness.
Even before court sentences her, Tumuhiirwe has already been judged by the court of public opinion winning herself names like Monster Maid and Evil Maid by the people who were disgusted after watching the video.
Appearing before magistrate Moses Nabende at City Hall court this morning, Tumuhiirwe pleaded guilty to committing the inhuman act and asked for forgiveness from the parents of the baby, the nation that was startled by her act of violence against a baby and pleaded that the court is lenient.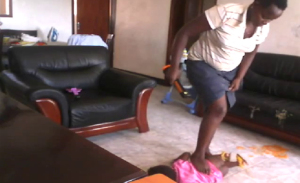 Her lawyerLadislaus Rwakafuzi was thrown out by court for not having given notice to represent her.
Magistrate Nabende adjourned the case to Wednesday when he will pronounce a sentence for the 22-year-old.
She was sent back to Luzira where she is currently on remand.