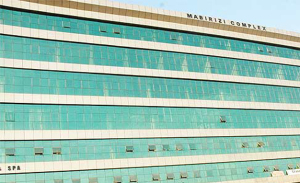 After spending his money on a woman who didn't love back and only paid him back with rejection,  Deus Kabisire, a 25-year-old love struck lad decided he had had enough of this world at he decided to take his life.
Kabisire fell off the seventh floor of Mabirizi Complex and crashed too his death.
Police confirmed that he committed suicide.
"He left behind a note showing that he was in love with a woman who was not interested in him even after spending money on her," said DPC Kampala Central Police station Henry Kintu.
His body was taken to the mortuary at Mulago as police started the bid to trace his relatives.
This suicide comes after the October suicide of 26-year-old Annet Ashaba who jumped to her death from the 14th floor of Workers House after discovering a relative had fleeced her of her money when she returned from Kyeyo in Dubai.