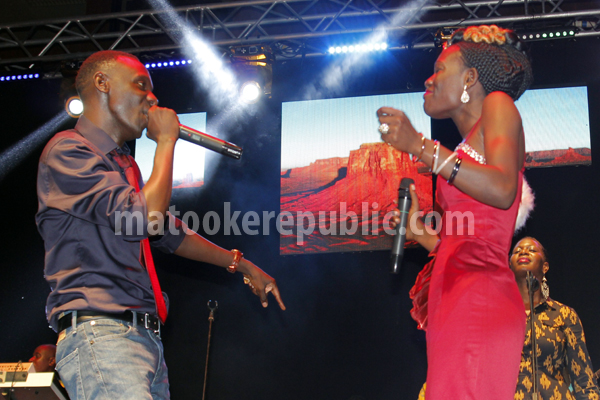 Pastor Wilson Bugembe was one of the performers at the Elly Wamala Tribute Concert at Kampala Serena Hotel on Friday night.
As he performed his rendition of the late singer's Ani Yali Amanyi, the singer shocked the audience when he stopped the song midway after an aide brought a tip of Shs40,000 from Finance Minister Maria Kiwanuka.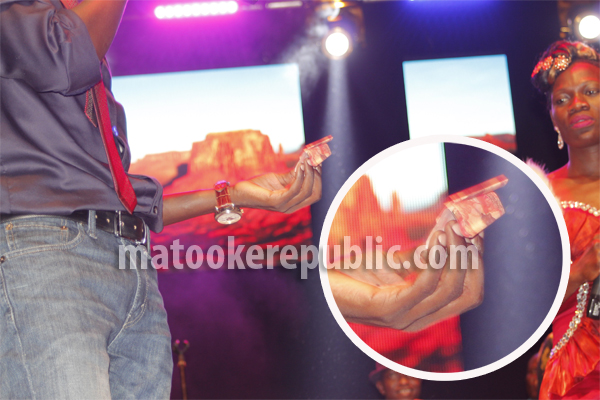 "How can a whole Minister of Finance give me only 40k? Bugembe wondered while looking unappreciatively at the two 20k notes.
There was a mixture of laughter and shock in the audience because some thought it was a joke and others felt it was a show of ingratitude from the pastor.
Maria Kiwanuka who also owns Radio One and Akaboozi Kubiri radio stations sent another aide with two 50k notes making it 140k.
Some guests were heard murmuring that Bugembe's act was not surprising because pastors have mastered the game of squeezing money out of their flock.
The Elly Wamala tribute concert commemorated 10 years since the passing of the legend that many consider the greatest musician out of Uganda of all time.
The Nnabagereka of Buganda Sylvia Nagginda also attended the concert and sat next to Maria Kiwanuka and Justice Julia Ssebutinde.