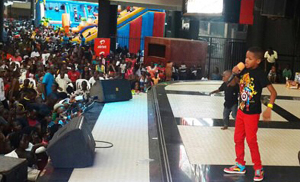 Jose Chameleone's son Abba Marcus Mayanja aka T-Rex brought down the house at Freedom City Mall during a concert he held for fellow kids on Saturday.
Abba who started singing two months ago when he released his debut Hip-Hop solo Game Over has always performed while sharing the stage with his dad who also helps him with backup vocals, but on his big day, he had to stand on his own without his father Jose Chameleone, who was out of the country, holding a show in Dubai.
But Chameleone was with his son in spirit and he even took to his Facebook page to encourage him.
"It's the joy of a friend and Father to see you try checking all opportunities that will one day make you proud as a man!  Today, you start your independent journey to the sky as a young musician. I wish I was there to see you T-REX in concert, but I can't because I am always on the move to entertain others too," he wrote hoping the little man would understand why daddy wasn't there on his big day.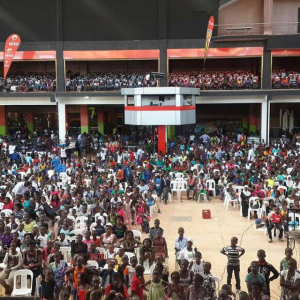 And during the concert, Chameleone got the news from Leone Island Crew members that Abba had filled the concert venue to capacity and he was joyous.
And Abba was not missing daddy's back-up vocals because little brother Alfa was around to do the job.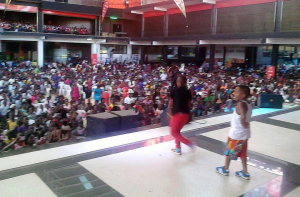 "Just like the saying goes, 'The Apple falls next to the tree.' I want to thank all fans and friends who turned up at Freedom City Kampala to support my star, Abba Marcus aka T-REX. And you Abba and Alfa for the greatness you showed. We as Leone Island family are extremely proud of you. Never let anyone frown you whatsoever. Only losers give up. Leone Island Forever," he said.