Former Sanyu FM presenter Seanice Kacungira and Nigerian actor Fabian Lojede got hitched on Saturday, just a day after the Jacob's Cross actor was introduced to her family.
Trust the free spirited Seanice, unlike the stuck up brides who only dance to slow music at their weddings, Seanice did the bend over dance.
After the PDA, we wonder what will happen behind closed doors at the honeymoon.
Check out the photos.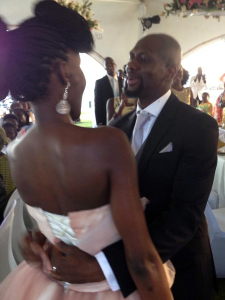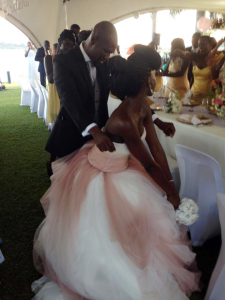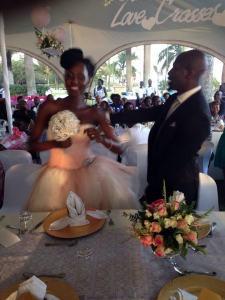 Click here for more about Seanice's man …