We carried out a survey among our Matooke Republic readers and these are some of people they consider the hottest women of 2014. Some ooze sex appeal, for others it's about their immense talent and some have the unexplainable x factor that draws fans to them like a bee is attracted to a flower. Here we go.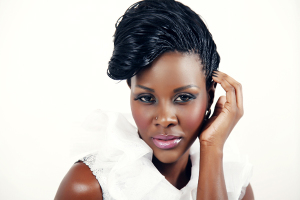 1. Desire Luzinda:
Kim Kardashian released pictures of her butt with the intention of Breaking The Internet, but Desire Luzinda Broke the Internet, at least in this
Matooke Republic
of ours without even trying. It was all thanks to her estranged Nigerian Lover Franklin Emoubor, that we all saw her
Ekitone
. The MTN crocodiles had a field as they chewed our MBs thanks to Desire's nudies. The unfortunate incident turned out as a blessing in disguise. Did Desire ever dream of ever being interviewed by BBC? She can now claim she is international. And she is currently earning a lot of money thanks to the pictures as she is a tourist attraction of sorts. What is a show without Desire Luzinda? Everyone wants to see her
Ekitone
in living colour.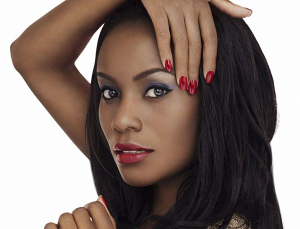 2. Juliana Kanyomozi:
There is something magical about Juliana Kanyomozi.
Oba akikola atya?
While others desperately leak nude images, Juliana just doesn't have to do anything to be a darling of everyone. Everyone else rushes to the studio to release the next song and Juliana just chills. She has managed to deal with the tragedy of losing her son Keron Kabugo mid this year, and she is back on the social scene. Last Friday, she was named the most stylish female celebrity at the Abryanz Fashion Awards. One of our readers commented that she looks even better than a 2- year-old (yet she is in her early 30s). It is her x factor and regal poise that does the magic. Most people who told us Juliana is their hottest Female celebrity didn't even know why, but they said the just loved her.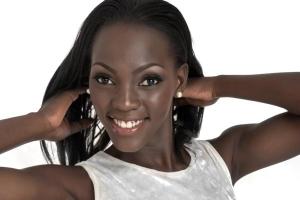 3. Leah Kalanguka:
At one point, she was the most infamous person in Uganda. She had been crowned Miss Uganda in early November and very unflattering photos of her were circulated on social media with people saying she was not deserving of the Miss Uganda crown. To make matters worse, she was a farmer whose goal was to promote agriculture (how uncool … everyone thought). But first forward, she went for the Miss World Beauty pageant and the UK's
Daily Mail
named her among its Top 10 favourites. She also made it to the Top 25 list out of 121 girls in People's Choice category. Leah took in her criticism gracefully and even before three months of her reign elapse, more youths are finding agriculture cool and they all want to associate with the young lady who will be graduating with a degree in Computer Engineering in January.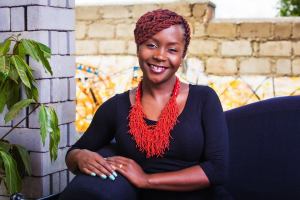 4.Anne Kansiime:
2014 has been Anne Kansiime's year. She is now considered a continental celebrity thanks to the comedienne's Youtube skits. She is the most liked Ugandan celebrity on Facebook, commanding more than 500,000 likes. She has performed at sold out concerts throughout the continent this year. This Ninja like she likes to call herself just cracks our ribs before even saying a word.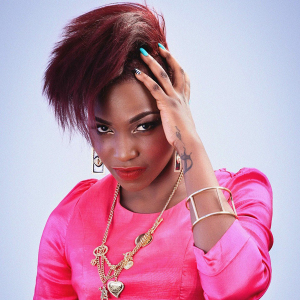 5. Irene Ntale:
This raspy voiced songstress is arguably the hottest female musician of the moment. She has released hits like Gyobera and Olindaba, winning several awards like the Buzz Teeniez Awards along the way. Her acoustic performances with her guitar are proof that she is really a talented musician, not these auto tune one hit wonder girls.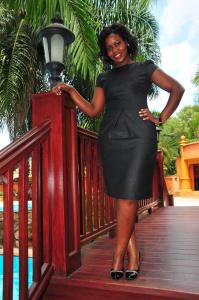 6. Faridah Nakazibwe:
Men are funny creatures. They love to drool over the NTV
Akuwengeezi
presenter and the male ratings for the show plummet if it's a mn anchoring the 7 O'clock news. After watching the news, you might ask them what the major news item was and they will not remember, but they can tell you what she was wearing.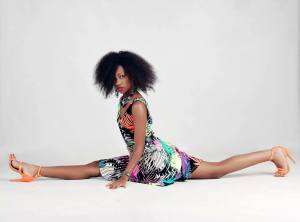 7. Sheila Gashumba:
For an 18-year-old, Sheila Gashumba is really something. The NTV presenter is a social media phenomenon with many loving to hate her. Despite what people say, she chooses to focus on her career, something many 18-year-olds just can't do. She has taken her new Exclusive Access segment on NTV's
The Beat
very seriously and she was recently in South Africa covering the Channel O Awards. Of course some claimed she slept with Wiz Kid after photos of her with the Nigerian star appeared on Facebook. She said she was interviewing him for her show and told haters to mind their business. She also says she is a virgin. Okay, you keep debating that.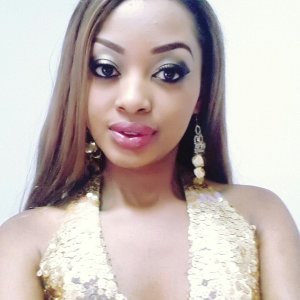 8. Anita Fabiola:
She was the first runner-up in the Miss Uganda 2013 beauty pageant and she could have easily won had it not been for her voluptuous hips that wouldn't cut it at the Miss World stage that prefers lithe ladies. But to any many is this Matooke Republic of ours, hips don't lie. She was Anita Kyarimpa but she rebranded as Anita Fabiola for the NTV
Be My Date
Her show has been torn to shreds by everyone who posts about it on Facebook as wacky and cheesy, but her looks are not in doubt. Many agree that if she had been the one looking for love on
Be My Date
, even some unlikely candidates like ministers would turn up to try to win her hips (we meant her heart).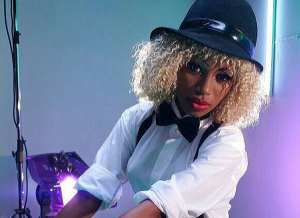 9. Sheeba:
This team No Sleep has really caused us a lot of sleepless nights
Mundongo
this year. She has released several hits like
Twesana
that have made her a hot item. Sheeba doesn't mince words and she says it like it is. She parties hard and also works hard. She has been rumoured not to be interested in people of the same sex, but that hasn't stop her from making men's blood boil with her provocative antics. They all want some of her
Ice Cream.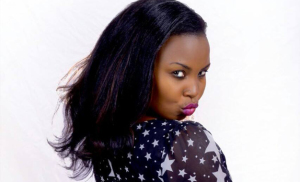 1o.
Mary Luswata:
Many don't consider her a hot item, but it is not in doubt that her
Scoop on Scoop
show is a hot item. She goes native on her TV show, abusing celebrities and she gets paid, just like that. Of course many criticise her for having a foul mouth but they always tune in to her show. Even the celebs who are insulted today laugh the next day when she tears apart their rival. When she disses Judith Heard today, the socialite will promise to kill her but as she is on her way to murder the "little monster", she will watch her poking fun at Zari and she will instead by her a drink.
Do you agree? The comments section is where you vent in case you don't.