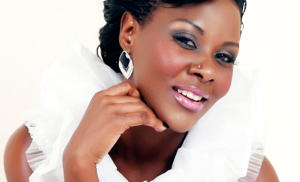 Singer Desire Luzinda is the most trending female celebrity on social media, all thanks to her nude photos that were leaked by her estranged Nigerian Lover Franklin Emoubor.
The singer is milking her scandal and turning it into gold and a show is currently incomplete without a Desire performance. She rose from the scandal with a raunchy song titled Ekitone (a gift) praising herself about how she is gifted in bedroom matters.
And why change a winning formula? She is soon releasing a new song titled Ebyama (Secrets). The singer shot the song's video today and shared it on her social media.
"Ebyama video shoot. Let's all learn to keep secrets.  Don't expose bedroom matters," she said.
The singer was rocking African print short shorts hugging her curvaceous hips but decent enough to protect her Ekitone from public view.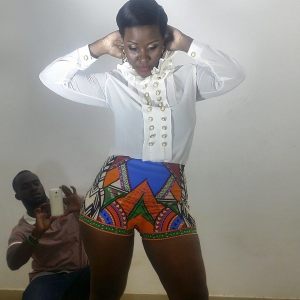 The song is being released soon.