By The Insider
We all love to look back at what a great year it has been and after we are done with our personal lives evaluations, we resort to leisure and turning into self-appointed talent judges. We look at our favourite entertainers and how they have fared in a calendar.  I have spent years working and relating with musicians and I feel I have a fairly good understanding of the industry.
Unlike in the past, 2014 was a year for the female artistes. It is the year in which the dominant three males didn't dominate as it has always been the case over the years. More interesting about 2014 is that even the old guard of Iryn Namubiru and Juliana either offered less or nothing. Irene Ntale, Rema and Sheebah ran the show. Tabloids, mainstream newspapers and bloggers have all had different judgments passed on who the winner is.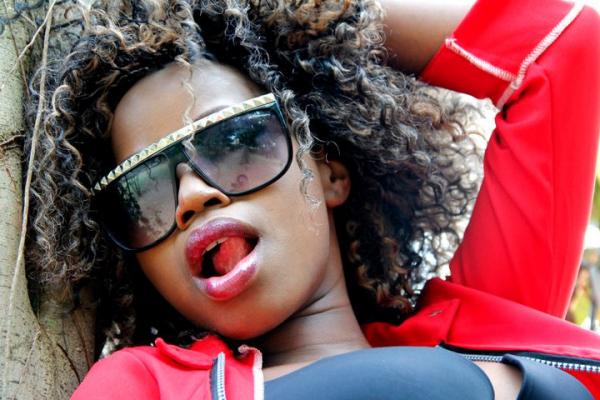 Sheebah
Sheebah for me has had a great year dropping hit after hit. She has amazing performances in her videos and the energy transcends to the fans. Her biggest has been Twesana, which could be considered a late 2013 song, but lets keep it in 2014 since this is when the masses embraced it. This could easily compete for song of the year, outdoing even the males in 2014. This discussion can be settled another day perhaps at the hipipo awards. In the same year, she was part of the one if not the biggest collabo this year with Pallaso in Go Down Low. The song was accompanied by a great dance video to add to an already sticky chorus.  No artiste beat Sheeba for rotation in the disco in 2014. She is the queen of the disco and it's squarely her fault that Grace Nakimera, queen Bella have been swept under this year yet they have done some music.
Sheebah has also used what she has well. Her great body and ability to pull off all kinds of dances moves has earned her a place at the top just behind Ntale and Rema.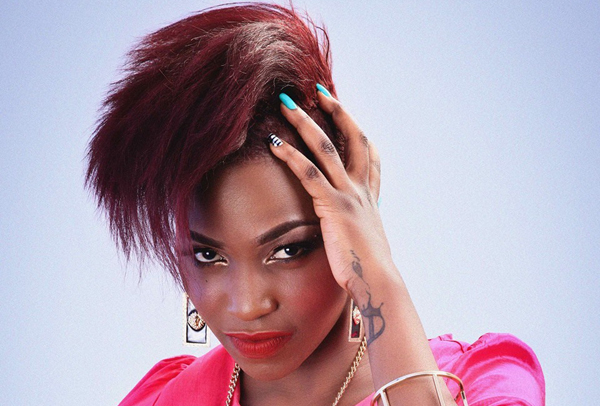 Irene Ntale
2013 is the year we got introduced to Ntale after she signed to Swangz and immediately released a mega hit Stay With Me plus a couple of average songs including the collaboration with Bebe Cool Love Letter.
Its in 2014 that Irene Ntale has made her mark and announced her arrival. Ntale's Gyobera single was the stickiest of all mega hits this year just behind Sitya Loss. You can find endless clips of little kids dancing and singing this song. She later released Olindaba a good song that suffered the hangover of a big hit Gyobera. Olindaba has started picking up towards the end of 2014. Irene has ruled radio airwaves from CBS to Galaxy, Sanyu and Capital radio. She has also enjoyed heavy rotation in the disco with three of her songs. Why is she a notch higher than Sheeba? You can listen to a Ntale song in the morning, at a wedding, at a family gathering and even in club. She has used her guitar skills and sweet husky vocals well to make up for the few dance moves.  She is the queen of all of seasons and this has been rewarded with a couple of endorsement deals towards the end of the year.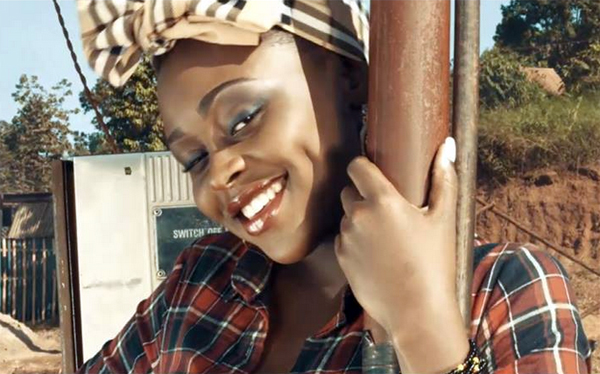 Rema Namakula
The ultimate queen of females 2014 is Rema Namakula. This girl has shown resilience and consistency. When Rema left Bebe Cool's Gagamel camp, a lot was said and a lot of people in the industry prophesised her downfall. Well we all know that didn't come to pass, she continued releasing good music and we loved it. When tabloids bashed her with all sorts of rumours relating to her private life, pregnancy and different fathers, she kept releasing music. Now that is resilience right there.
I don't know of any female artiste who has so many social love celebrating songs like Rema. You cant get through a kwanjula, wedding or love celebration  without a DJ playing two or more of her songs. Muchuzi and Deep in Love have not been chat blowing like Twesana or Gyobera but it's the consistency by the artiste to continue releasing material that is all top level for a third year in a row. When you listen at old records like Oli Wange and Kaliba, they have that staying power that will keep Rema and even her 2014 songs relevant in 2015. She's the one artiste that stayed on heavy rotation both in the disco and radio despite her very limited public appearances.
I'm sure we shall have a different story to tell at the end of 2015. The seniors are closely monitoring these young girls enjoying a huge chunk of what they thought was their cake and on the flip side more new comers have been inspired to come and break the status quo. Let's enjoy 2015 music.
The writer is an insider in Uganda's entertainment industry. He is involved in talent scouting and management, music production and marketing and event organising. Basically, he is an authority on the Ugandan entertainment industry.