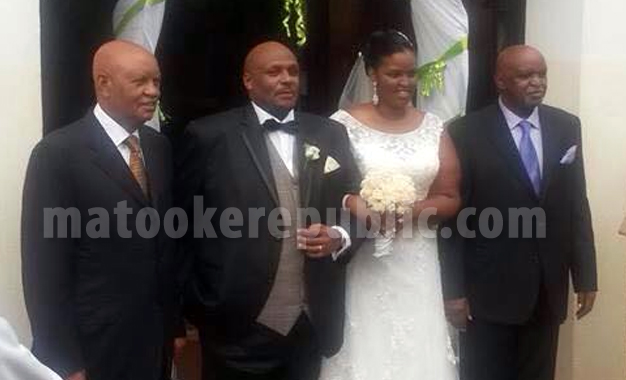 Panamera bar Desh Kananura exchanged marital vows with his long time fiancée Sheila Taratibu at All Saints Church in Nakasero on Tuesday afternoon.
Desh and Sheila have been together for 10 years and they have two children together, so it was a matter of legalising things.
The couple later hosted their guests to a lavish reception at Lake Victoria Hotel Serena.
Besides his Panamera Bar, Desh is a rally driver and he is known for importing sleek rides like Rolls Royce and Bentleys for wealthy Ugandans.
It was no surprise that his bridal cars had two Bentleys, One Rolls Royce and Four Jaguars.
His reception was handled by Events Warehouse in a gigantic marquee tent in the hotel's gardens.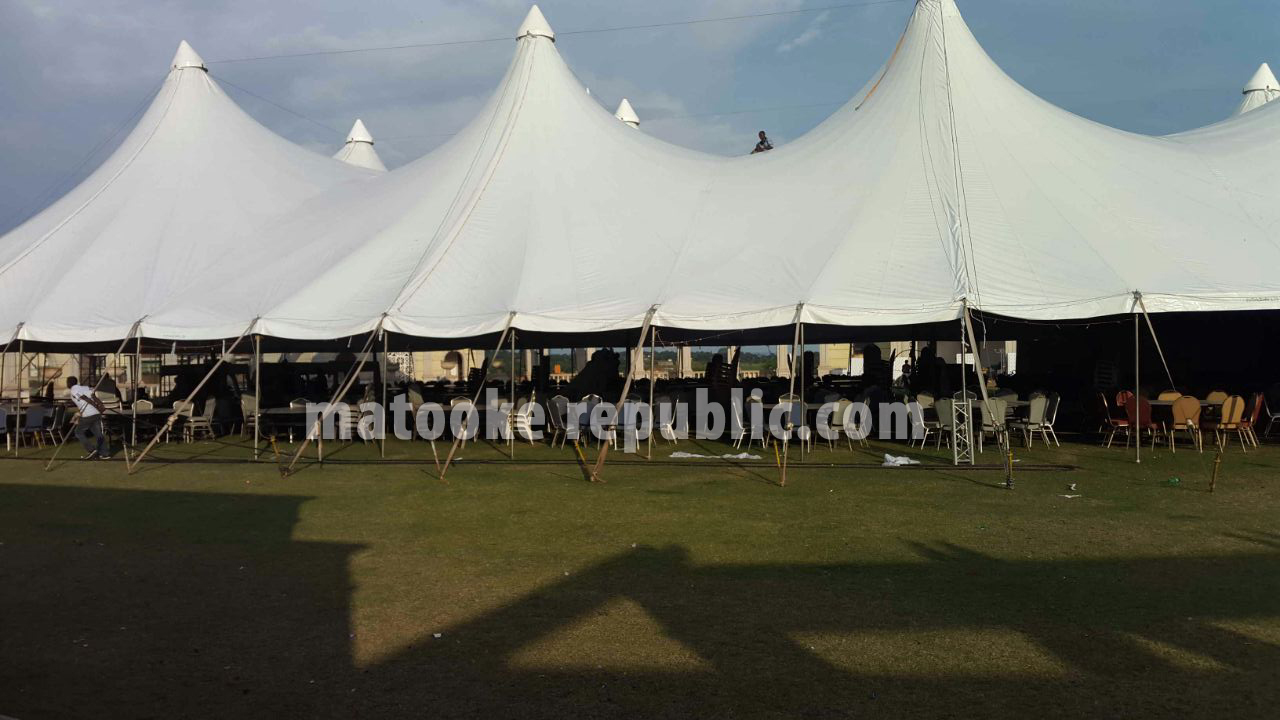 Desh also deals in road construction machinery at his Panamera premises in Naguru.
Kananura was also in the news after he was charged with the murder of his employee one Badru Kateregga in October 2012.
Kateregga was allegedly beaten to death by Desh and three others after a Shs30,000 tip was found in his possession with Desh thinking he had stolen it from the bar's coffers.
Desh fled the country after the incident but he returned voluntarily in January 2013 and he was charged with murder and remanded at Luzira prison but he was granted bail in February 2013. The ruling on the case is yet to be passed by court.