If he was a woman, we would call King Lawrence a drama queen, but since he already calls himself King, we guess it is in order to call him a DRAMA KING.
Just a few days after a social media war with Ugandan socialite Zari over her relationship with Zari, King Lawrence is in another social media battle with Kenyan socialite Huddah Monroe who also goes by the alias Boss Lady.
Huddah said that King Lawrence posed for a selfie with her as fan and then posted on his social media platforms claiming they were an item.
King Lawrence couldn't take that lying down and said he paid her to sleep with her and even shared "evidence" which we have captured for you.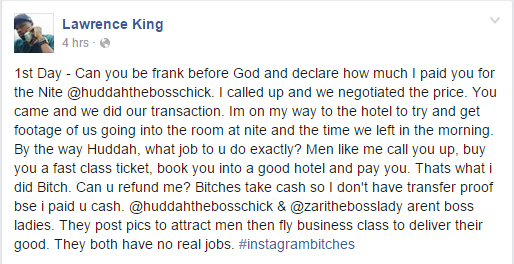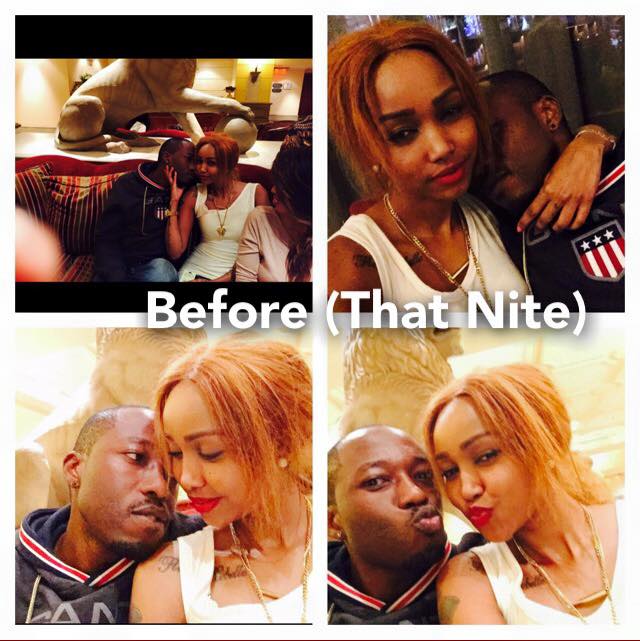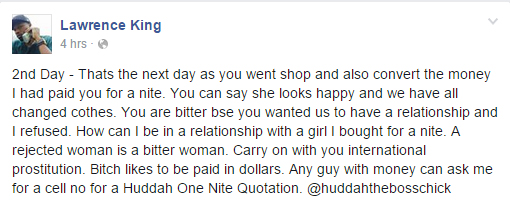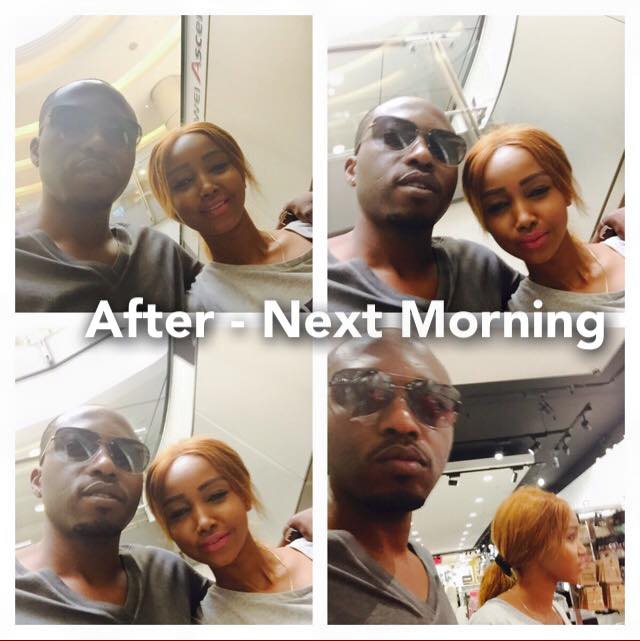 But Huddah had an explanation of why there was another picture the next day.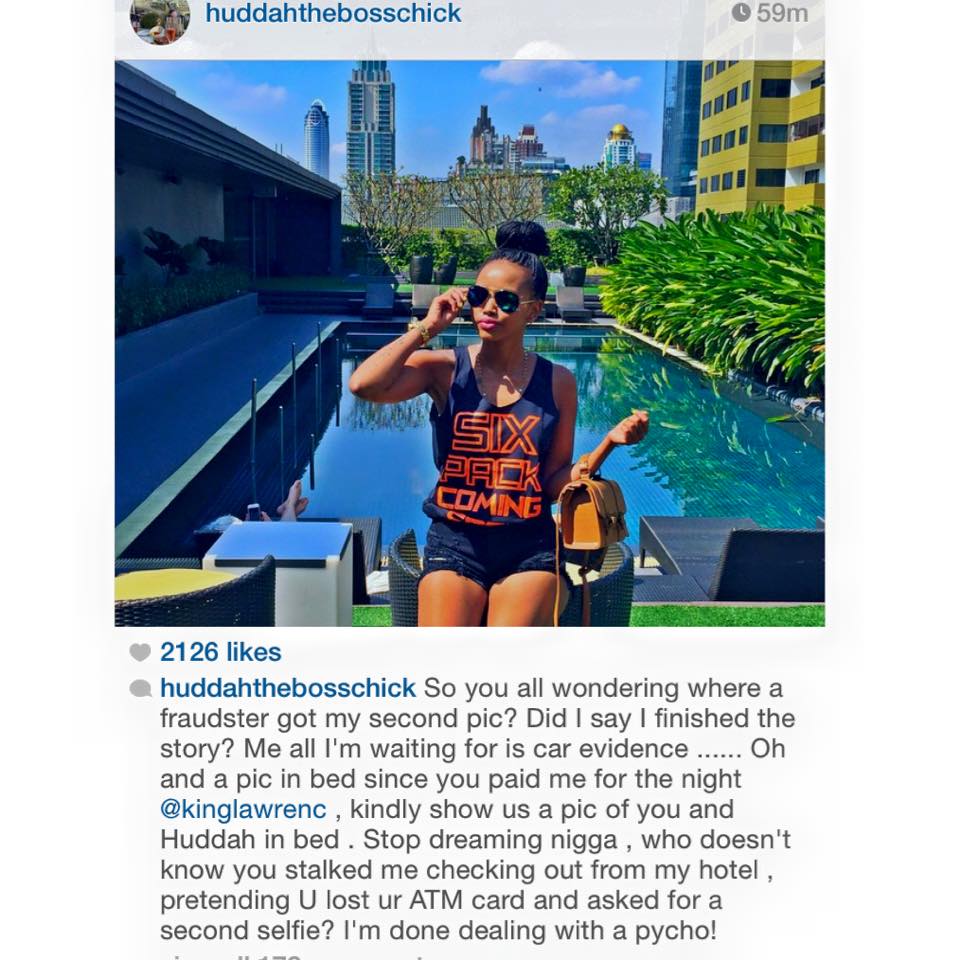 This is interesting …