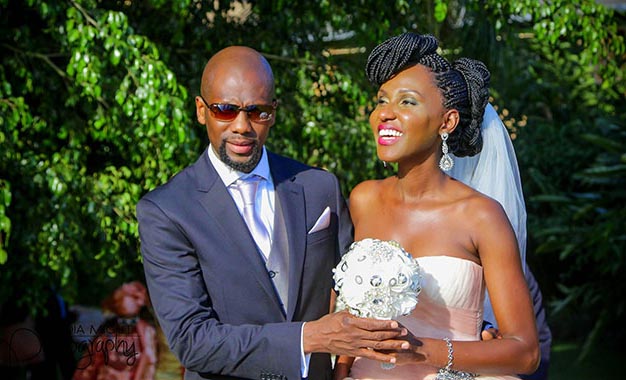 What comes to mind when it comes to organising a typical Ugandan wedding? You got it right – the endless wedding meetings that many have baptized begging meetings.
But for former Sanyu FM presenter Seanice Kacungira (now Lojede) and her Nigerian born actor hubby Fabian Lojede, they just drew a $50,000 (close to Shs150m) budget and financed it.
In an interview the newly wed gave to The Observer newspaper, she said her wedding meetings were about organising the wedding, not to raise funds.
"We planned for $50,000 (about Shs 150m) and we paid for everything. Even for the people who travelled from the village and London. My traditional ceremony was at my dad's home in Najjeera – I would have wanted it to be in the village but the guests from London would have got so exhausted," she told the newspaper.
Seanice revealed that she met Lojede four years ago in South Africa where she had gone for a media workshop.  She was a media personality, while Fabian was one of the facilitators.
They didn't talk much for two years, only exchanging an occasional e-mail until two years later when they started calling each other every day and things heated up.
"I started getting a lot of work in South Africa. When I was flying to South Africa to talk about a business proposal, I informed him that I was coming out; we met and I thought: this guy is so good-looking. How did I not see it before? We started dating about a year and a half ago," she said.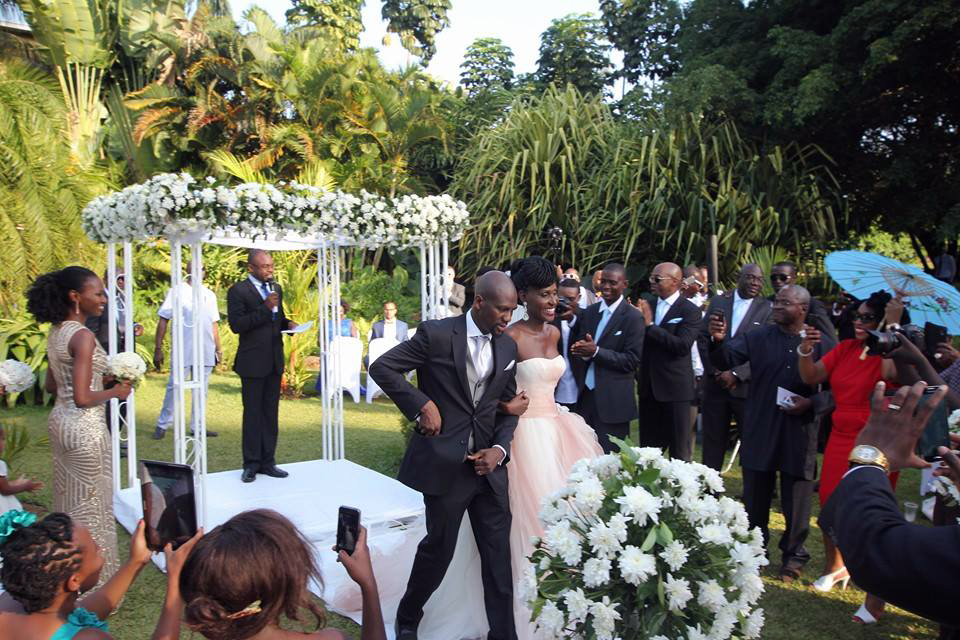 Seanice added that her hubby, who appeared in Jacob's Cross M-Net series is an intelligent guy, "thrice smarter than Fatboy (James Onen) her former Sanyu Breakfast show Co-presenter.
She also revealed intricate details of her wedding, saying that only 150 people were invited and the wedding ceremony that was conducted by Pastor Dennis Kiima lasted only 20 minutes.
And if you are still drooling over her wedding gown, it cost her Shs10m.
She is moving to South Africa because that is where Fabian is based and her Blu Flamingo media agency has clients there.
Click here to flip through Seanice's wedding album.