At just 18, NTV presenter Sheila Gashumba has landed a multi-millon deal as brand ambassador for Radiant hair products.
The deal was inked on Thursday and witnessed by her father Frank Gashumba.
"Yes it is true I have signed a big multi-million deal as the ambassador of Radiant Hair Products," Gashumba told Matooke Republic when contacted.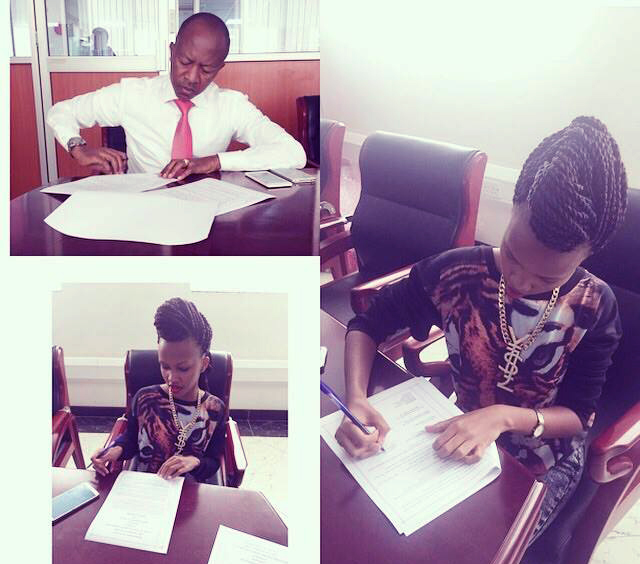 "The deal was witnessed by my father … you know he doesn't joke with money terms," Sheila went on.
When asked about how much the deal was worth, Sheila declined to tell us sticking to "just know it is a multi-million deal." But sources told Matooke Republic that she will be paid Shs4m a month for a two-year period, which brings the total amount to Shs96m and she will also receive an additional Shs1m as an appearance fee whenever there is a Radiant activation she is required to attend. That brings the deal to over Shs100m.
"The Radiant Hair Products are currently available in Uganda, Kenya, Congo, Rwanda, Burundi and Tanzania, Zambia etc," she told us.
She further revealed that the deal in renewable after the initial two-year period.