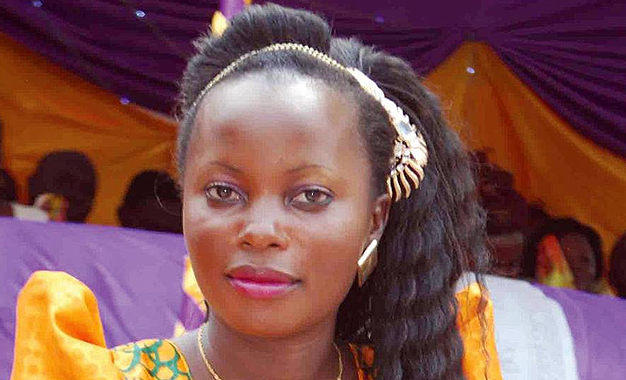 Bukedde TV news anchor Sanyu Robinah Mweruka's sex tape cheating on her husband leaked on social media on Friday.
The 27-year-old mother of three was cheating on her husband with his friend.
But what is shocking is that just recently, she was gushing about how her and her husband of seven years are so much in love you would think they have just met.
"When you see my husband and I, you can think we are newly-dating. When we meet in public, say a salon, I see women gossiping about me when he leaves, thinking I am cheating. I tell them that is Mr Mweruka and they are surprised. They can't imagine married people acting the way we do," she told The Observer newspaper in an interview last November.
And the shocker is how the anchor of the salacious Agataliko Nfuufu news bulletin claimed that she had only slept with her husband whom she met when she was 20 throughout her entire life.
"Pentecostals teach that the first cut should be your last," she told the paper then, in an interview that must have left her husband Mr Mweruka chest thumping.
Robinah is a preacher's daughter who was born in 1987 to Reverend Christopher Kigozi and Gertrude Nanfuka.