Kampala City Council Authority Executive Director Jennifer Musisi has revealed that passenger trains will begin operating in Kampala next month.
Musisi took a test ride of the passenger train on Wednesday.
"Introduction of railway transport has always been one of the key things we think should happen in Kampala to combat the perennial traffic jams and as a result de-congest the City," she said.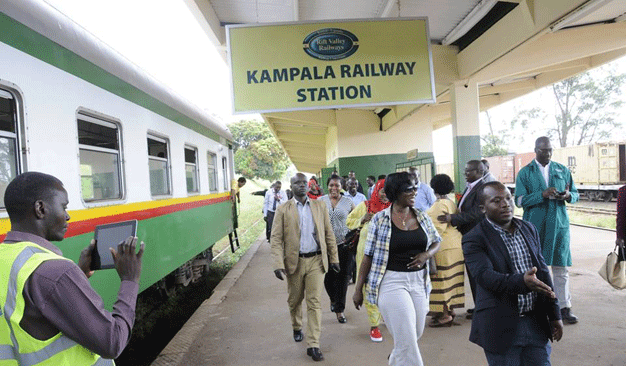 "We want to reduce your journey time by giving you an alternative and safe mode of transport. You will have a time benefit to your travel and save costs as well which will make life easier for you to travel to and fro the City," she added.
Plans are underway to have parking lots at several railway stations where passengers can park their cars and pick them in the evenings when returning home.