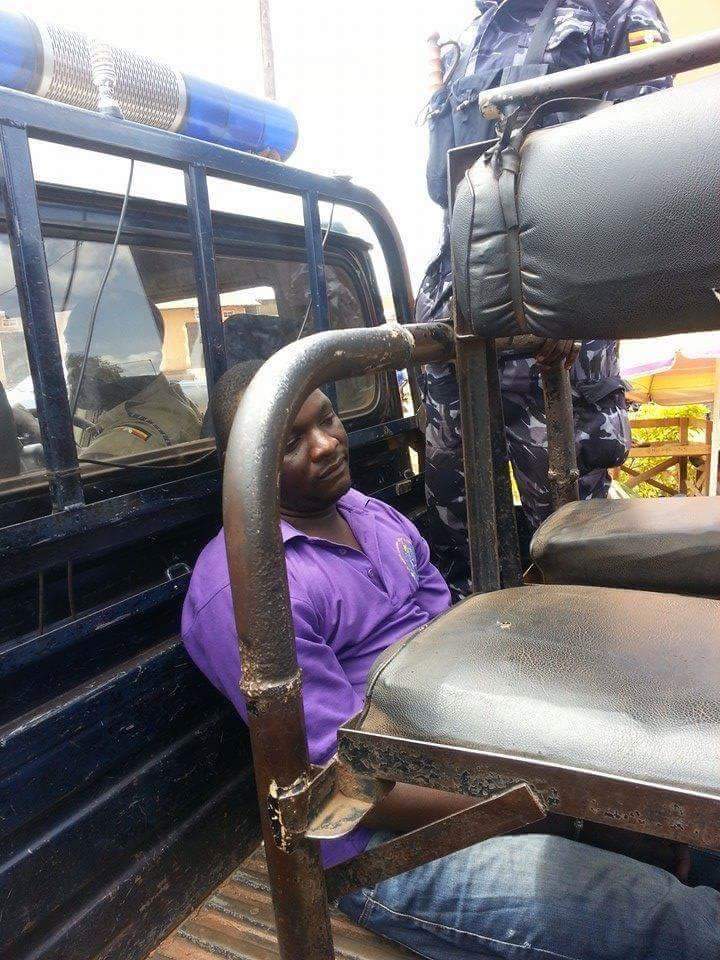 Abbas Kizito alias Ongom, also known as Kasumali, the man who appears in the s3x tape with Bukedde TV news anchor Sanyu Robinah Mweruka is under Police custody.
The tape featuring Mweruka, a married woman, and Kasumali went viral on social media last week and it is believed that it was leaked by Kasumali as it was recorded at his Makindye studio.
Kasumali will be charged under the Anti Pornography Act.
Section 13 of the Act that was passed into law last year, makes it illegal for a person to produce, traffic or publish any form of pornography. On conviction, the person is liable to pay a fine of Shs10m or imprisonment not exceeding 10 years.
Distributing such videos is also illegal under Section 8 of the Computer Misuse Act which states that: "Any person who willfully and repeatedly uses electronic communication to disturb or attempts to disturb the peace, quiet or right of privacy of any person with no purpose of legitimate communication whether or not a conversation ensues commits a misdemeanor and is liable on conviction to a fine not exceeding 24 currency points or imprisonment not exceeding one year or both".
Mweruka has also been summoned by Police.