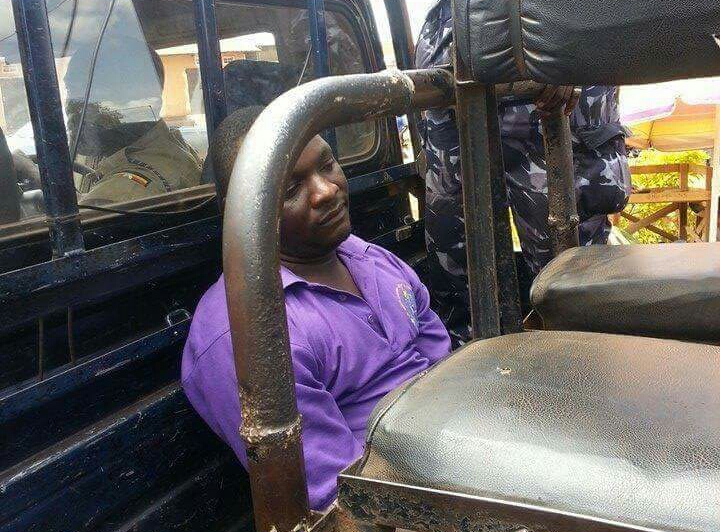 It seems Ongom Kizito alias Kasumali learnt something from Shaggy's song It Wasn't me.
In the song that the Jamaican crooner did with Ricardo Rick Rock, he dispenses advice for whoever is caught pans down to simply say, "It wasn't me."
That is exactly what Ongom who is alleged to be the man in the viral s3x tape with Bukedde TV anchor Sanyu Robinah Mweruka said when he was arrested by police.
The face of the man in the hazy video cannot be clearly seen because he was the one on top, facing down in the video, while the woman's face was visible.
Ongom also threatened to sue Kamunye newspaper that published an article linking him to the video.
Police will need the help of Mweruka, the married woman who committed adultery to confirm that it was indeed Ongom in the video.
However as the story develops, she also claims her face was doctored onto the video, making the case even more complicated or rather more interesting.
If convicted under the Anti Pornography Act, Ongom faces a jail term not exceeding 10 years or a Shs10m fine.