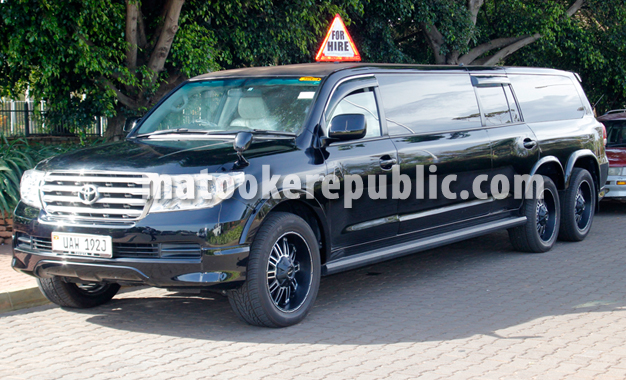 We couldn't help but marvel at a black stretch limousine Toyota Landcruiser we found in the Munyonyo Commonwealth Resort parking lot.
The black SUV was registered UAW 192J meaning that is had been just recently acquired.  It didn't take long for us to find out that the ride belongs to tycoon Sudhir Ruparelia.
But unlike the showy "tycoons" whose source of income we don't even know, Sudhir won't be balling in his Limo anytime soon as we found out that it is available for hire, especially for people who are having weddings.
So if you have collected enough money at your wedding meetings, you can ditch those 90s E-Class Mercedes Benzes that everyone else uses for this Limo. It will set you back Shs3m a day though.
The black SUV has an immaculate pearl white leather interior that can match well with the bride's gown. We couldn't readily establish how much Sudhir forked out to purchase the ride but a normal 2015 V8 Landcruiser costs not less than Shs350m after tax. That means the Limo cannot go any less than Shs500m.