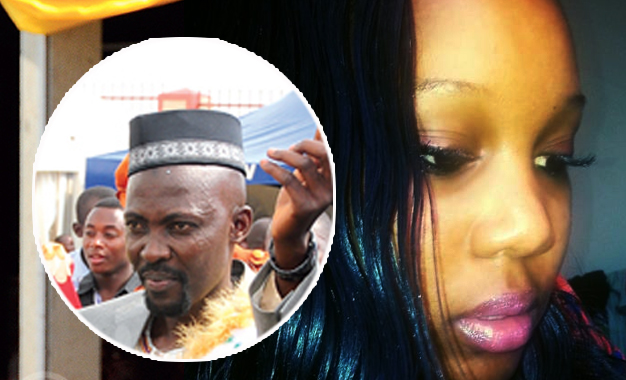 Just two weeks ago, it was bliss as city tycoon Mutaasa Kafeero's 21-year-old daughter Mastulah Nassali got married to Hajji Fahad Ibrahim Lugobe.
And a fortnight later, neighbours in Zzana had to come to the rescue as Lugobe cried for help in the wee hours of the morning, saying she was going to kill him.
In fact Lugobe ran to Police and recorded a statement claiming Mastulah wanted to run over him with her car, a Toyota Prado TC.
The smashing beauty, a daughter to the Mutaasa Kafeero Plaza and Zainabu Aziza Emporium owner, had apparently returned home at 5am yet Lugobe gave her a curfew of 3am and never to return home before him.
He refused to open and she decided to knock down the gate and when he came out to reprimand her, she decided to burst the windows of his car, a Toyota Mark II.  Lugobe told Police that when he tried to retaliate, she entered her car and drove his direction to knock him, but he scampered to safety and ran to alert the cops.
Mastulah was charged with malicious damage of property, though she is yet to report to Police.
She left her matrimonial home and is currently living with a sibling in Sseguku though both her's and the man's relatives with Islamic and Buganda Kingdom leaders held a family meeting to help the couple resolve the issues.
Lugobe and Mastulah have been seeing each other for four years and they have a child together. Lugobe had a first wife before taking on Mastulah and Islam allows him up to four wives.