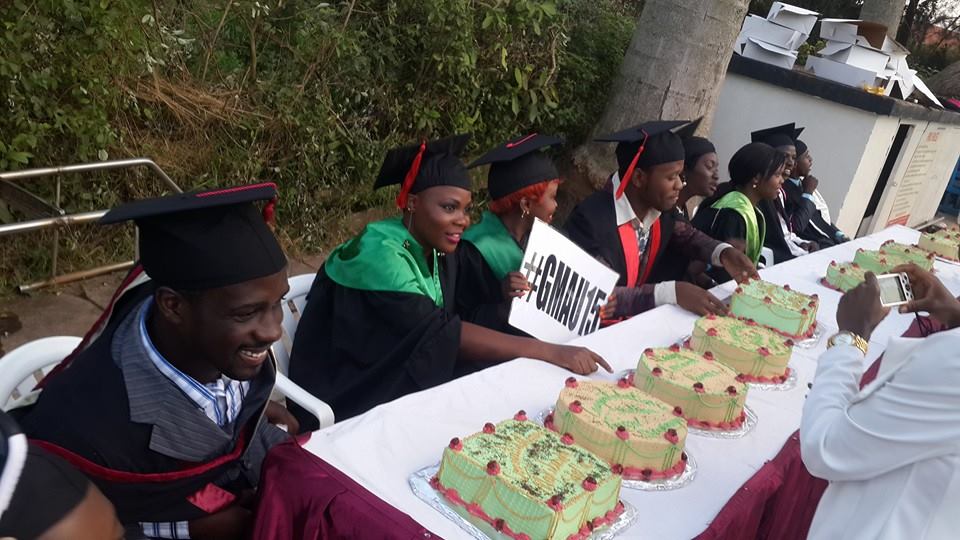 It turns out that unlike most musician groupies who are hoodlums, drug addicts, pick pockets and rubble rousers ready to pick up a fight on behalf of their bosses, the Gagamel Phamily members are different.
More than 10 Gagamel Phamily members graduated from different academic institutions within the last one month and on Thursday, Bebe Cool threw a mega graduation party for them at his father's Kiwatule Recreation Centre poolside. Among the graduates was Dr Richard Kalungi, who graduated with a Bachelor of Medicine degree from Makerere University recently.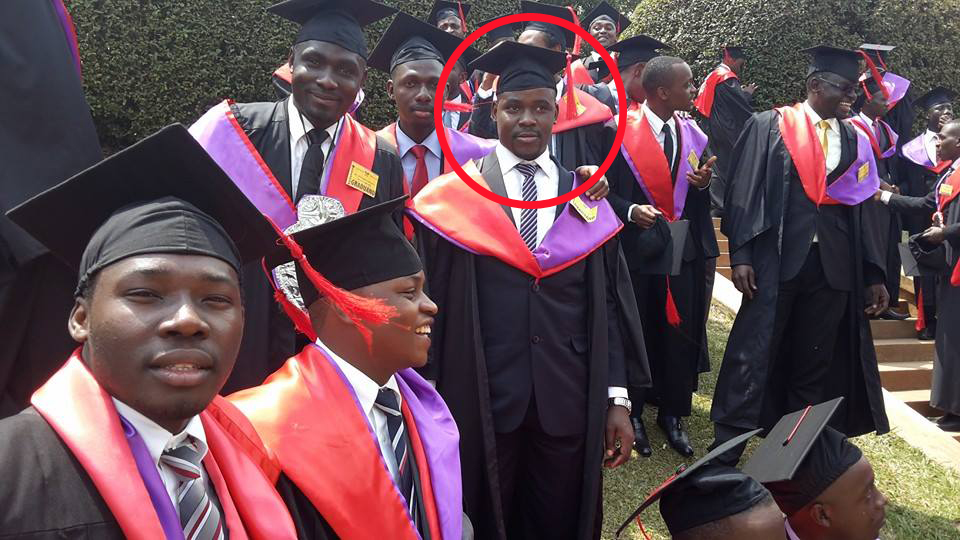 There was lots to eat, drink, each of them had a cake thanks to his wife Zuena Pastries and Bebe Cool gave them tablets as presents.
Bebe Cool encouraged the graduates and other Gagamel Phamily members to work hard and be innovative in life.
Now you know why Bebe Cool always wins awards that are based on fans votes because the Gagamel Phamily members are educated and they know their way around social media.
Bebe later hosted an after party for the group at Kiwatule's new swanky hangout Madiba's Bar.