It's Valentine's again. Love is in the air. We look at celebrities who didn't have to look far from them to find love in other famous people.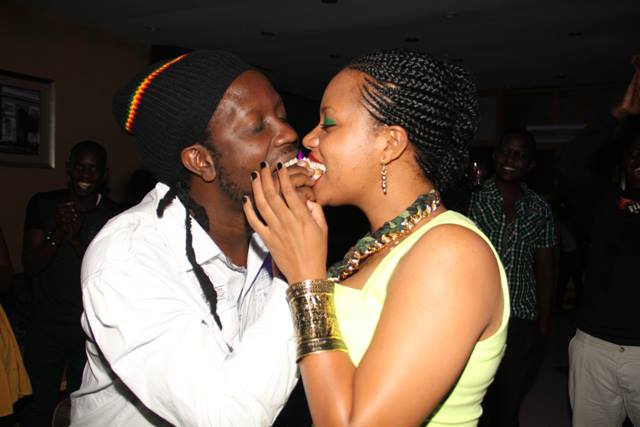 Bebe and Zuena
Bebe Cool and Zuena are Uganda's ultimate celebrity couple. They have broken up before and on getting back together, they sealed their re-union with a new baby boy named Kaysan. The couple have been together for more than a decade and they have three children together. The two met backstage at a Miss Uganda pageant where Zuena was crowned Miss Bell. Bebe Cool was an entertainer at the event and Zuena was a contestant. They kept bumping into each other at different events and they later "bumped" each other. There has been no public wedding, but Bebe and Zuena insist they are man and wife. From singing songs like Agenze and Bamugambe when they broke up, now Bebe sings Love You Everyday and Every Where I Go. We know his source of inspiration.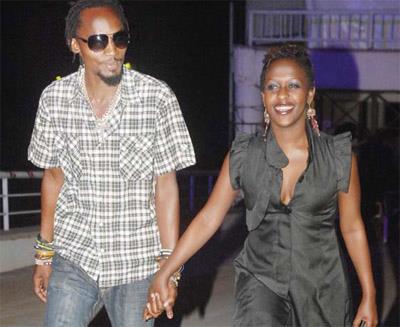 Mowzey Radio and Lillian Mbabazi
The two got closer to each other while recording the 2008 chartbusting hit Where You Are. Blu*3 collaborated on the song with the Goodlyfe duo of Radio and Weasel. Before long sparks were flying and Lillian wanted to be where Radio was. The result was an adorable little boy named Asante. Two babies later, they choose to keep their affair "private."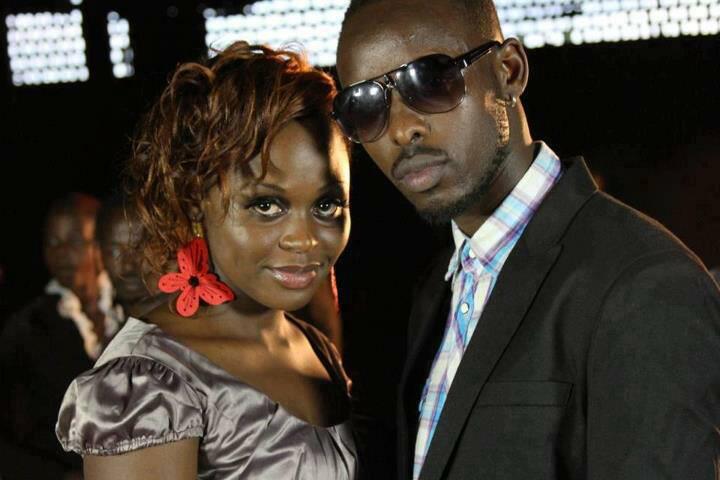 Kenzo and Rema
Rema Namakula was introduced to us in a Cease and Sekkle by Bebe Cool. After a while, we had that Rema and his protégé were no longer seeing eye to eye. The bad blood was linked to a certain Kenzo getting into the mix and "disorganising" the little girl that Bebe was still grooming for stardom. Rema must have been curious to find out whether Kenzo really had Stamina like he praised himself in his hit song. Before long, Rema was pregnant and Kenzo and Kadongo Kamu singer Mathias Walukagga were linked to her bulging belly. But on Boxing Day last year, Rema gave birth and Kenzo was quick to claim paternity of the baby, putting an end to nine months of speculation. He visited her parents a few days later and what we here is that wedding bells might be soon. We now know Rema's source of inspiration for love songs like Deep In Love and Mchuzi.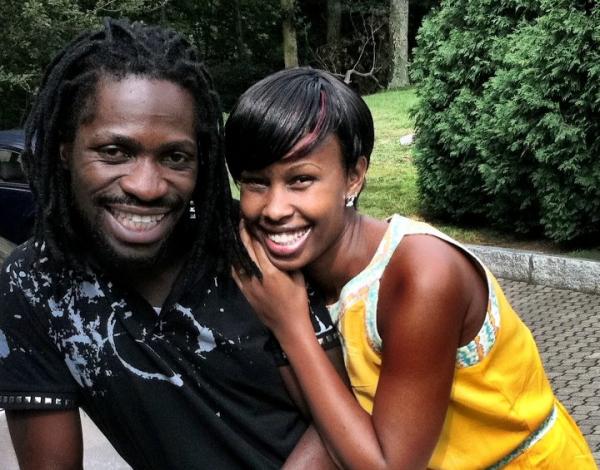 Bobi and Barbie
These ones had a fairy tale wedding in 2013, but it all started on stage at the National Theatre where Bobi Wine and Barbie acted lead roles in the play Lady Will You Marry Me. It was the oddest of couples with Bobi a self-confessed drug abuser and Barbie, an innocent church girl. But like in the law of magnetism, unlike poles attract so Barbie ended up the first lady of the Ghetto Republic. She put aside her acting career to raise the children, while authoring a few books here and there.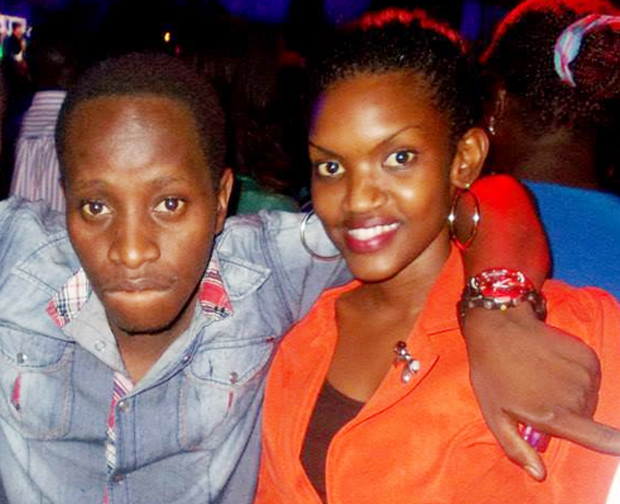 Mc Kats and Fille
Fille broke onto the music scene in 2013 with hits like He's Got No Money. NTV Xposed presenter and regular events emcee, Kats was her managed and he went everywhere with her.  Before long, her music manager was also managing affairs of her heart. No wonder she now sings songs like My Husband, in preparation of a pending wedding. Fille is heavily pregnant and will soon be popping Mc Kat's seventh child.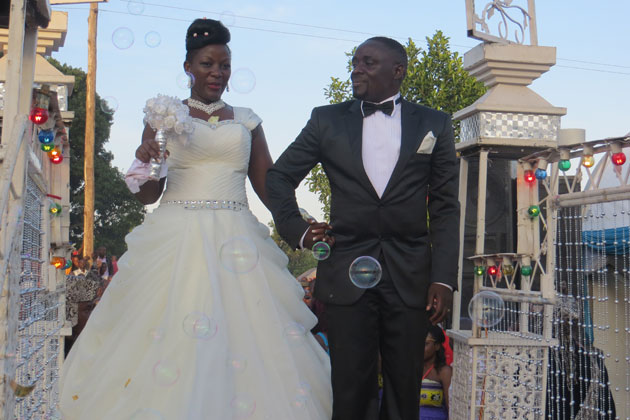 Geoffrey Lutaaya and Irene Namatovu
Geoffrey and Irene's affair has been on for about 15 years now though they only got married recently. Irene was a dancer in Eagle's Production and Geoffrey was a singer. But with his eye of an eagle, he soon spotted the chick and swept her off her feet. He upgraded her from a dancer to a singer of repute and when the Eagles Production band was disbanded last year, with singers like Mesach Semakula and Catherine Kusasira forming Golden Band, Lutaaya and Namatovu's fate of their next move was not discussed in the boardroom, but the bedroom and they formed Da New Eagles band. They are a couple that shows that sometimes it's good to mix business with pleasure. There were several other hook-ups within Eagles like Catherine Kusasira and Fred Serugga plus Stecia Mayanja and Charles Ssekyewa. While the other couples had problems, for Geoffrey and Irene, it has been smooth sailing – at least in the public eye.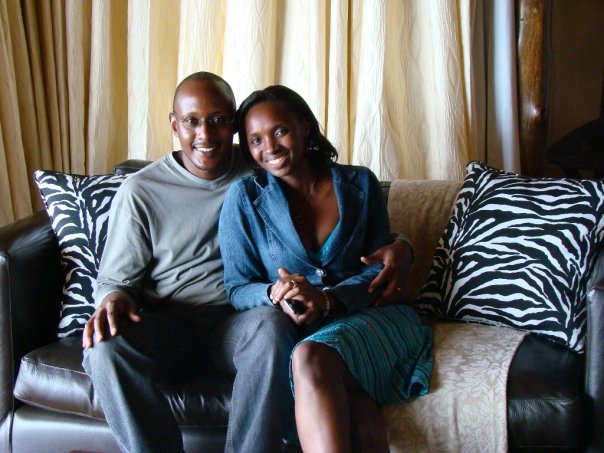 Maurice Mugisha and Irene
As a lad at Mubs, NTV's Maurice Mugisha, like his other classmates had the hots for WBS TV anchor Irene Birungi – who didn't anyway? But Irene was way up there and Maurice was down there, career and age wise. As fate would have it, Maurice got a slot on WBS as a sports news anchor in 2003 and when he opened up to Irene, just for just, she actually listened to him and some of the most famous faces on Ugandan TV are now man and wife. The two got married in 2006 and even their five year age difference couldn't keep them apart.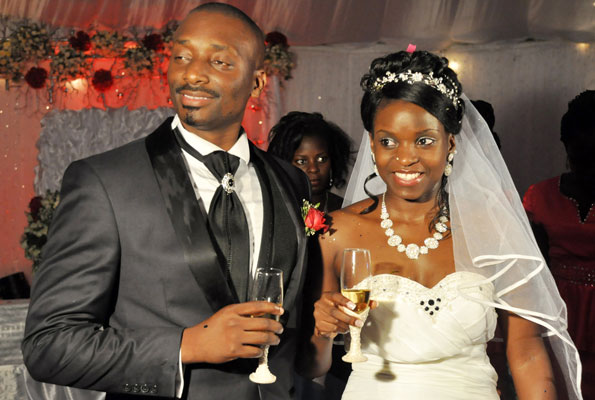 Mathew and Eleanor Nabwiso
Mathew Nabwiso and Eleanor were on set together in The Hostel TV series. As the series progressed, the two took their roles to another level as they would meet and mate. The result was a bulging belly on Eleanor, such that the show's writers had to change the script to accommodate her change in physical appearance. A while later Eleanor and Mathew became man and wife and they recently welcomed a second baby in their lives.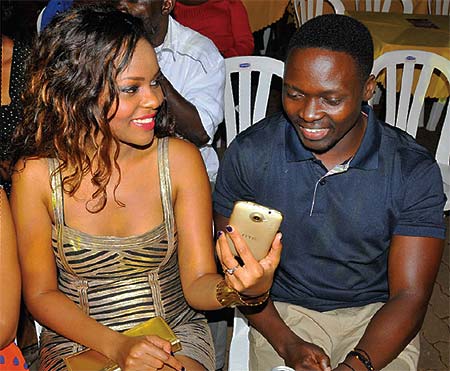 Ronnie Mulindwa and Sharon O
The Baganda have a saying that "Namunswa alya ku nswa ze," literally meaning that the queen ant feasts on her ants. Well, this time it was the king feasts on his girls. Ronnie Mulindwa, one of the founder members of Obsessions couldn't resist the allure of a then teenage light skinned pretty young thing by the names of Sharon Salmon Nalukenge. Like they say, whatever is done in the night comes out during day, very soon Sharon was putting on weight around her waist area and later gave birth to a baby boy named Lisbon. There have been rumours of the couple breaking up after Sharon was linked to several men, especially after her stint in the Big Brother house, but they two are still together and running their Blue Ice bar in Naalya.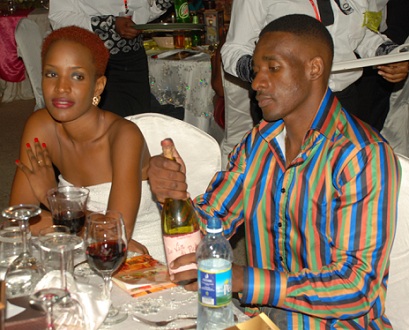 Natasha Sinayobye and Michael Kasaija
These two hooked up while still part of the Obsessions and they later moved on to form their Kombat dance troupe. Little did we know that while they frolicked on stage, they were also involved in a combat of a different nature, frolicking between the sheets. The two have a child together and they have stuck with each other through thick and thin.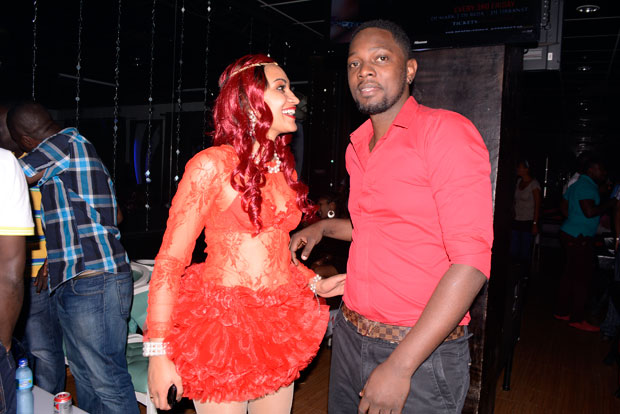 Gareth Onyango and Nickita Bachu
Club Venom marketers Gareth Onyango have been together since day one. The two hooked up while dancing for Natasha and Kasaija's Kombat Dance Troupe. They moved on as marketers of Club Rouge and cemented their relationship with an adorable baby girl. Currently they run the show at Club Venom and they laso have a stake in a private venture, Flames Bar and Grill. Gareth and Nickita are a clear example that you can be with your lover 24-7 as they move from home to work and other events they attend in each other's arms.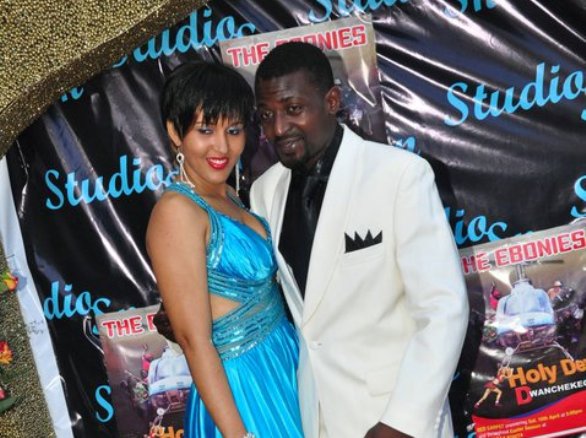 Simon Base Kalema and Julie Underwood
Julie Underwood must have felt Enigmatic Palpitations in her heart when Simon Base Kalema showed her his Obnoxious Abomination Mbukuli. Well from the titles, we are pretty sure you know we are talking about actors who met on The Ebonies stage. Before long it was Quandarry Ndigida for the couple that got married in a Hollywood chapel when the Ebonies were on a US tour. Kalema quit Ebonies and joined Fun Factory, but that doesn't stop him from telling Underwood "Gimpe (Give It To Me)." (Gimpe also a title to an Ebonies' play by the way.