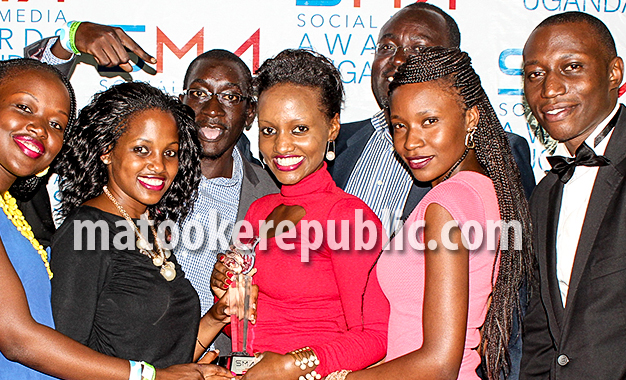 They say almost doesn't count, but for matookerepublic.com, it did count as a nomination was good enough. The 2015 Social Media Awards were held at the Golf Course Hotel on Saturday night to recognise individuals and organisations at the forefront of using social media to engage audiences, cause change and entertain their followers.
Matookerepublic.com was started in October 2014, and being nominated among the top entertainment websites in Uganda, having been active for only three out of the 12 months of the year in question, it calls for celebration. We thank all the Matooke Republicans who nominated us and voted us. Better things are coming as we continue to give you freshly peeled info from area code 256.
Below is the list of winners.
Best Blogger – Ernest Bazanye
Crisis Management Award – UMEME
Best civil service /public sector – KCCA
Best Social Justice 40/40
Best YouTube Channel – Katoto
Best Photography – Oscar Ntege
Best Entertainment website – Bigeye
Best Customer care service – NSWC
Best Innovation – NTV
Most Influential Personality – Amama Mbabazi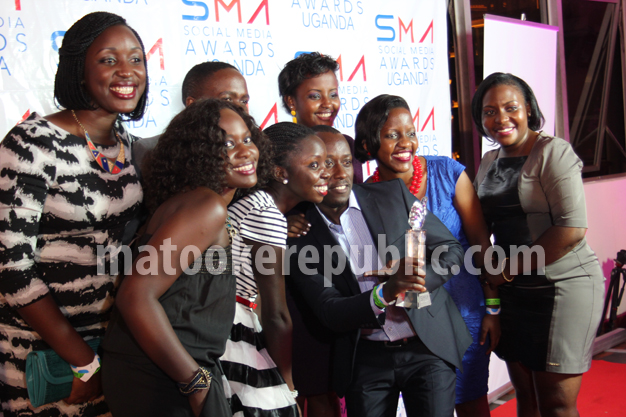 Best Media Outlet – NTV
Best Campaign – MTN Egg hunt
Best Brand – Airtel Uganda
The event was organised by Blu Flamingo digital agency.