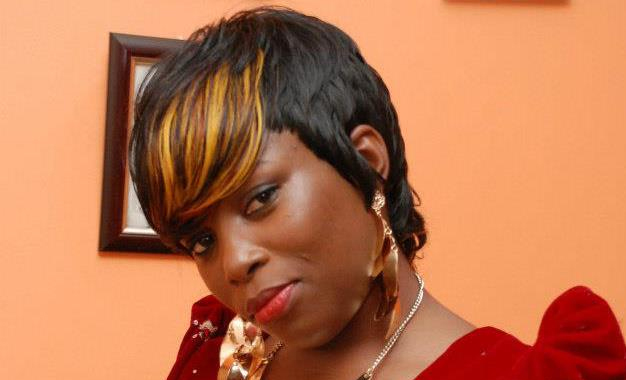 Golden Band singer Stecia Mayanja was supposed to be exchanging vows with Abbas Mubiru at Kibuli Mosque this Saturday, but the wedding, which could have been her third attempt at a civil union was cancelled at the last minute.
There was drama at Stecia's parents' home in Wakaligga when her mother Cissy Nakiganda and her aunt Mary Kyeyune vowed that they couldn't let their daughter get married to a conman.
"Twafunye amawulire nti omusajja mufele, ela Stecia tetumukiliza kufumbirwa musajja anatuswaaza," Stecia's mum vowed saying that they got news that the man is a conman who will bring shame upon the family and therefore forbade their daughter from getting married to him.
Wedding contributions money as the source of trouble
Sources told Matooke Republic that over Shs100m was collected from wedding meetings to help the couple organise a grand wedding, but Abbas who has been a custodian of the collections only had about Shs10m on him leading to the family calling him a conman.
To make matters worse, Stecia's family pointed out that it was Stecia and her friends who raised the money and Abbas hadn't contributed to the wedding, though he had made a Shs30m pledge.
"Stecia would be the one marrying him because he hasn't made any contribution to the wedding," her mother said.
Decorators at Uma Exhibition Hall where the wedding was supposed to take place packed their things when they learnt about the drama.
Meanwhile Stecia and Abbas held a grand kasiki at Guvnor on Tuesday night, but by Friday, the would be fairy tale wedding was off.
 "He didn't even bring us anything on the kukyala!"
Stecia's mum said Abbas did not take them anything when he went to the family's Wakaligga home for the official visit (okukyala).
"He didn't even bring a gomesi and he arrived after 7pm. What kind of insolence is that?" the mother said.
The unfortunate developments were too much for the Equaliser singer and she collapsed. The singer was previously in domestic relationships with Charles Sekyewa who was a fellow member in the then Eagles Production Band and later Fred Kitaka.