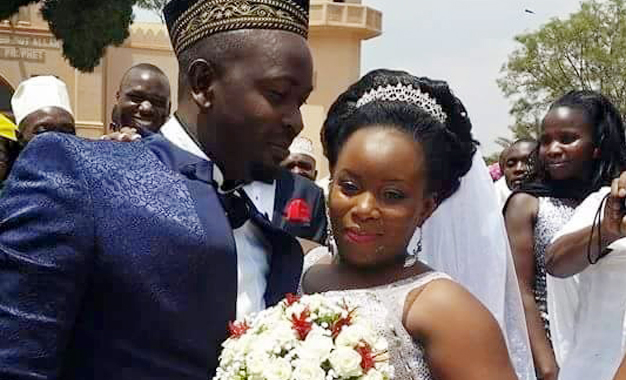 Golden Band singer Stecia Mayanja is now man and wife with Abbas Mubiru, despite her mother not giving the union a blessing.
The mother had called for a cancellation of the wedding yesterday, saying her daughter could not get married to a conman after Mubiru could apparently not account for the wedding collections.
However a headstrong Stecia was not about to let the man of her life slip through her fingers after two failed relationships. Check out the photos from Kibuli mosque.