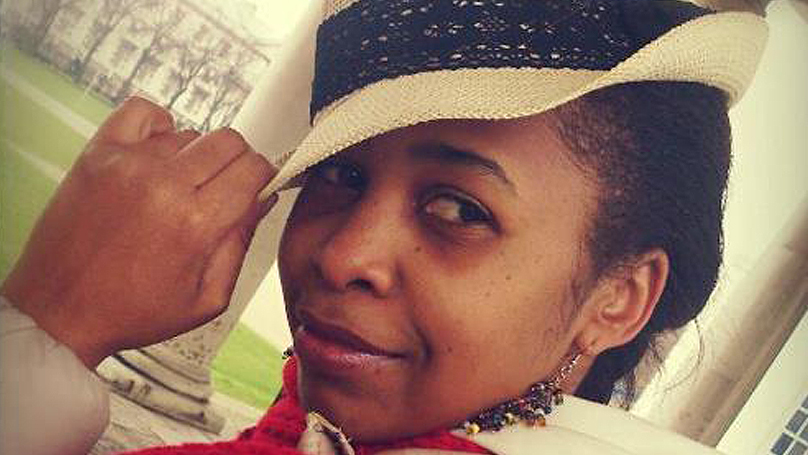 Former NTV news anchor Rosemary Nankabirwa's mother, Rebecca Kibirige, has broken her silence and revealed that she felt heart broken when a photo of the ailing journalist was posted on social media.
Nankabirwa who was in the UK studying for a journalism Masters was diagnosed with cancer at Mulago last December. She is currently at the Uganda Heart Institute in Mulago. Though she has no heart complications, she is in the heart institute because there is no intensive care unit in the cancer institute.
In an interview that she granted to The New Vision, Nankabirwa's mother said that the photo that has been circulating on social media, of the sick scribe on a wheel chair was taken by a caretaker at the cancer institute.
"People are so mean and insensitive, a caretaker who was next to us at the cancer institute, managed to take her picture when she was in a wheel chair and posted it on Facebook. That picture broke my heart because some people just want to see others at their worst," she said.
Ms Kibirige added that people got to know of Nankabirwa's condition late because she did not even tell her former workmates about her daughter's situation.
"I did not want to deal with journalists. The first journalist to see her was the late Bbaale Francis. He entered her room and they laughed and shared a lot," she said.
She added that Nankabirwa is strong and hopeful that she will be healed.
"Whenever she wakes up in the morning, she says, "Thank you Jesus. I am still alive." It is because of her strength that I am also strong," she told the newspaper.

Fundraising drive
Nankabirwa seeks Shs100m for better treatment in Nairobi. Her workmates at NTV have put up fundraising drives to help her.
You can send mobile money to Josephine Karungi on 0776747524 or Faridah Nakazibwe on 0782649931.
NTV MD Aggie Asiimwe Konde says there will also be a fundraising car wash at the Kampala Serena Hotel on Saturday. Each car will be washed at Shs50,000 and all the proceeds will go the Nankabirwa fund.
You can also deposit money on Miss Rebecca Kibirige's account no. 37329942994 in Diamond Trust Bank.