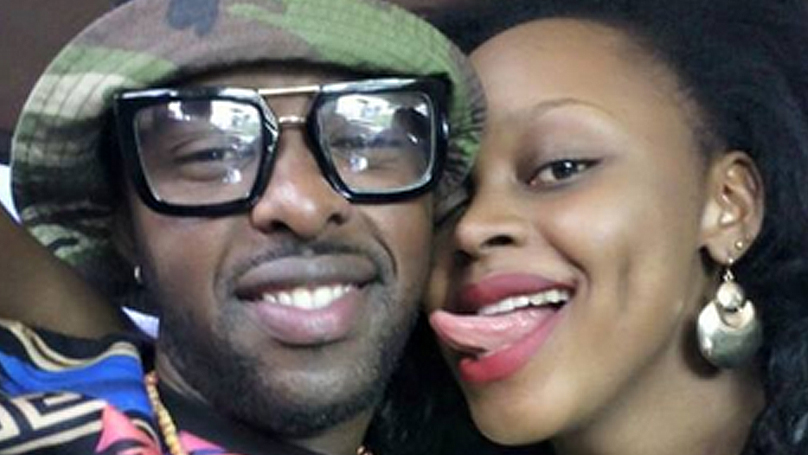 Singers Eddy Kenzo are all lovey dovey and they are in some shows of Public Display of Affection of recent.
It all started on Easter Sunday when Kenzo who was performing at Comprehensive Hotel in Nateete introduced Rema as his wife causing ululations in the audience.
Rema came on stage, hugged Kenzo, and even performed his Nice and Lovely track.
The two now live together as their raise their three and half months baby girl Aamaal that Rema gave birth to last Boxing Day.
Today, Kenzo posted a photo of one of his private moments with his baby mama. A jolly Rema's tongue was headed the direction of a smiley Kenzo's cheek.
Kenzo caption the image, with a cheeky statement, "Don't bite yo friend kale baaaaaaaaa .." We wonder if it was baby Aamaal who took the picture … just kidding.