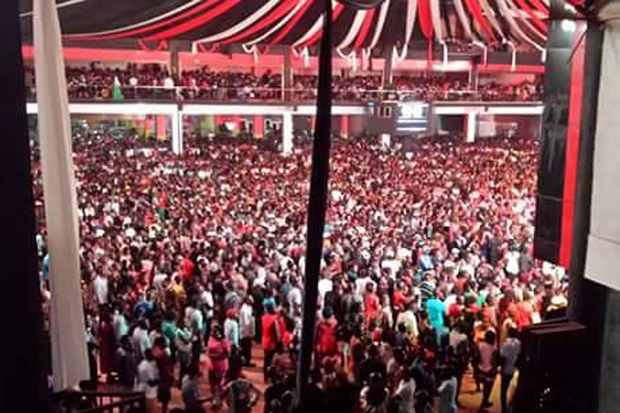 As early as 6pm, Freedom City was almost full to capacity as singer King Saha held his Gundeze Concert on Friday night.
Across town at Kyaddondo Rugby Grounds, his mentor Jose Chameleone was also holding a concert, but this didn't stop fans from thronging Freedom City in Najjanankumbi to watch King Saha perform.
King Saha's management refused to shift dates from May 1st when Jose Chameleone, arguably the biggest artiste in the land announced that he would also be holding his concert on the same day. It looks like the gamble paid off as Freedom City was filled to capacity. Chameleone also got a full house at Kyaddondo.
An overwhelmed King Saha thanked Allah for the turn up before he went onto a roller-coaster performance, singing several of his songs like Pretty, Bantu Ffe, Mulirwana and Gundeze.