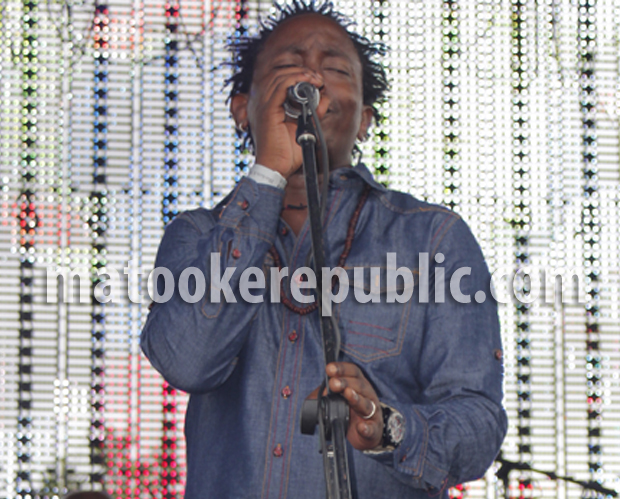 Wainaina performs at the Uganda Museum Grounds.
The quarterly Blankets and Wine Festival took place at the Uganda Museum Gardens on Sunday. Like it has curved out a niche for itself, Kampala's yuppies attended in droves.
On the entertainment cards was Kenyan singer Eric Wainaina as the main attraction. He put up a good performance lasting close to an hour but showgoers largely stuck to sitting on their suukas and mats and sipping their wine until his climax when he invited some people from the audience to take part in a Lingala dance contest. He ended his show with the popular Nchi Ya Kitu Kidogo attracting applause from the largely polished crowd.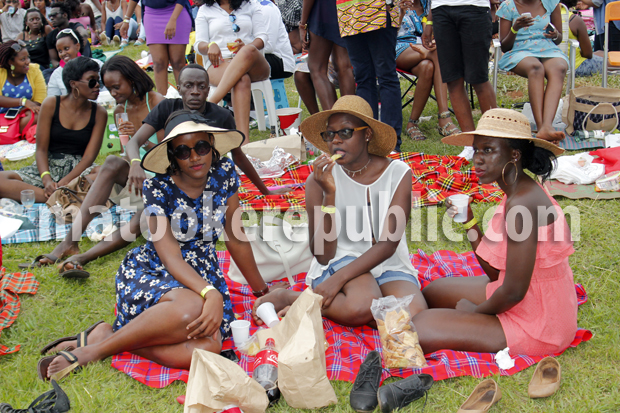 That was the atmosphere as Wainaina performed.
Wainaina was supposed to be the main attraction and Radio and Weasel the side show, or the main course and the Ugandan duo as the dessert. But when Radio and Weasel who crowned the event hit the stage, the atmosphere lit up and everyone got on their feet.
The duo took them through an hour's performance of their popular songs and asked them to attend their concert that will be held at Hotel Africana this Friday.

Everyone got on their feet during Radio and Weasel's performance.
Janzi Band had earlier performed at the event that is sponsored by Tusker.