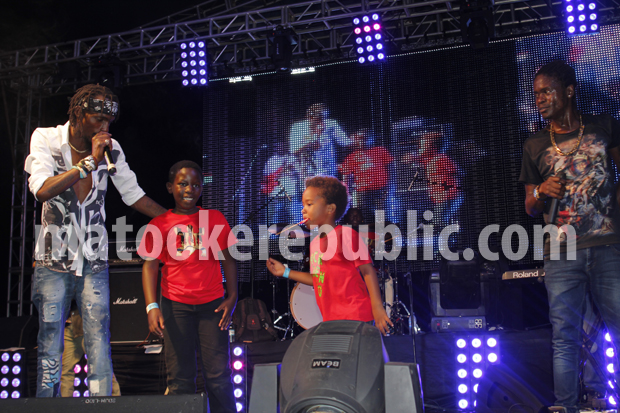 Radio and Weasel had already worked the crowd during their performance at the Blankets and Wine Festival on Sunday, but when two little boys got onto stage and started dancing with the duo, the audience went wild.
"We are introducing to you the new Radio and Weasel," Radio said as the boys danced.
Tycoon Jack Pemba who was in the audience got on stage and starting "raining"50k notes onto the boys Nigerian style. The crowd was frenzied as Pemba tipped the boys Shs1m.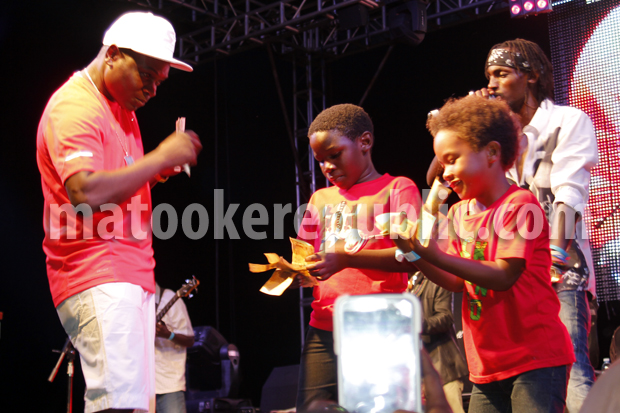 Looks like just their mother is, these boys are bound to be celebrities. They are ones to watch.