The Blankets and Wine Festival took place at the Uganda Museum Grounds on Sunday afternoon. Kenyan musician Eric Wainaina, Janzi Band and Radio and Weasel performed at the picnic style event. But before many people get their hands on the tickets, the big question is what will they wear? We captured some of the looks at the event.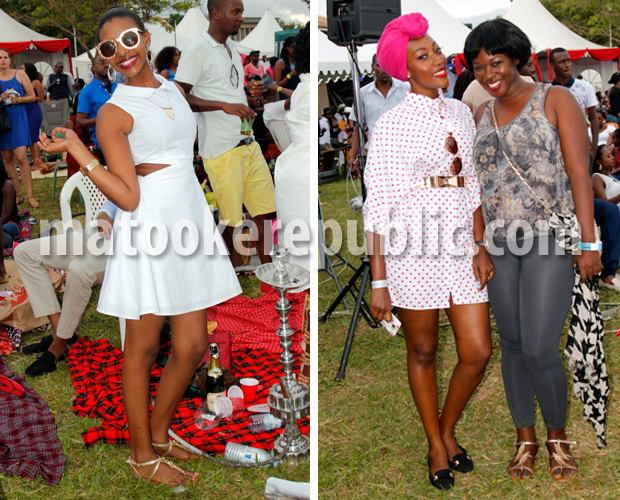 With those smiles, we don't care what they were wearing.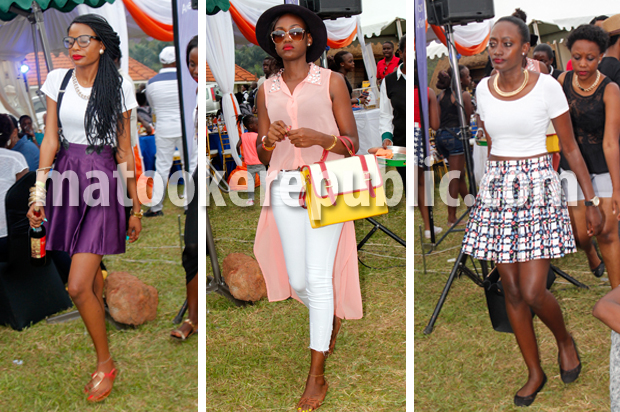 The shoes to such events always have to be comfy. High heels were non-existent.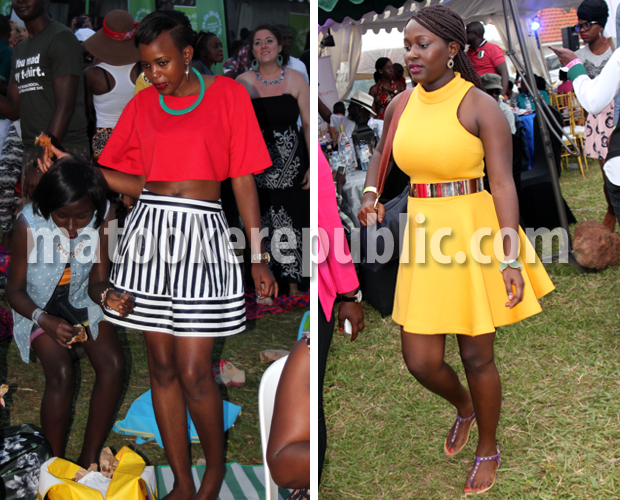 Their outfits added colour to the event.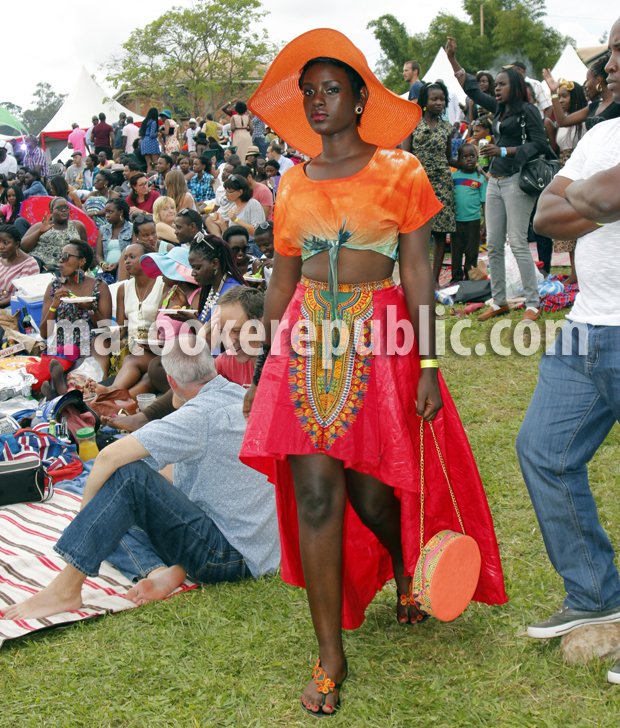 Hostel actress Bettina Tianah rocking an Afrocentric look. We loved how she coordinated the red and orange hues.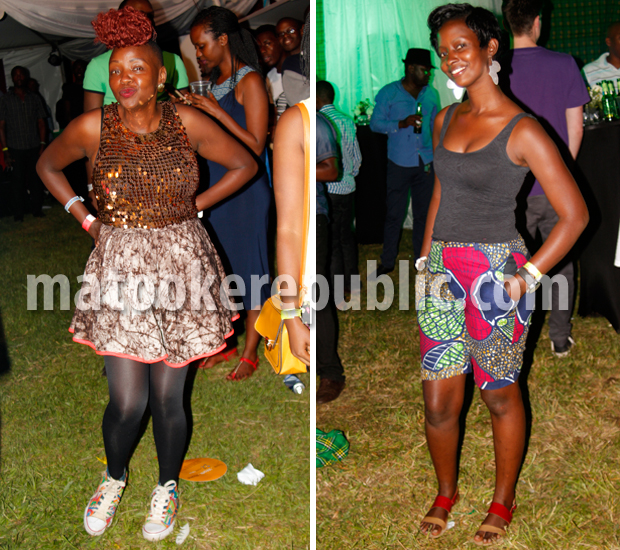 Disco queen or African queen? You be the judge.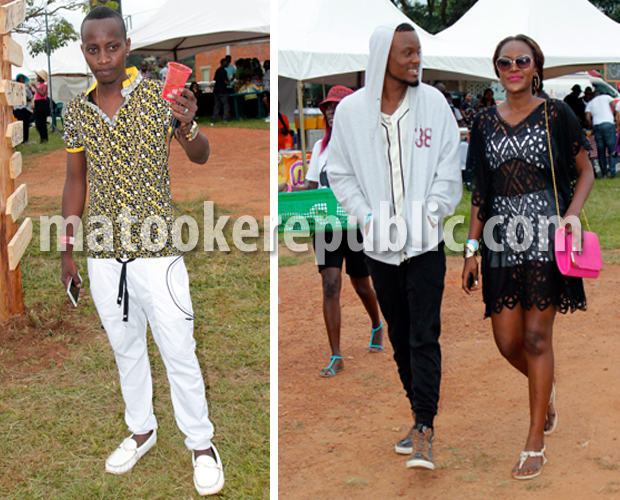 MC Kats on an easy Sunday. Right is former Miss Uganda Fiona Bizzu and a mystery dude. But this is a fashion pictorial and our focus is on her net dress oba top? Tracy Bora should teach her a lesson or two on how to were such things.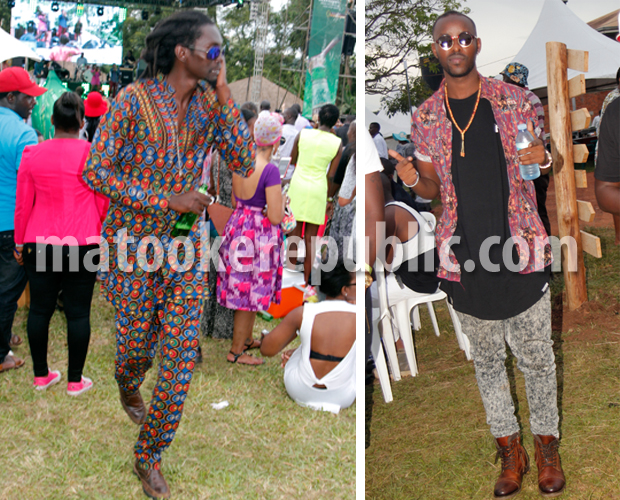 Mr Africa (well he wore African prints from head to toe vs Eddy Kenzo.

Which couple coordinated their look well? African prints or white? We leave that up to you.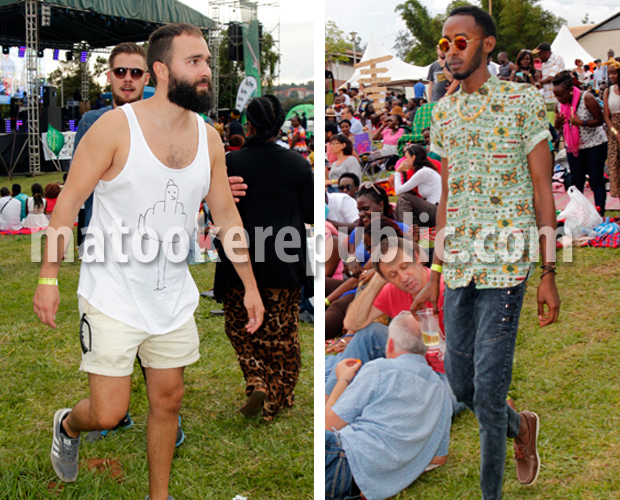 Fashion forward, guys edition, as if on the runway.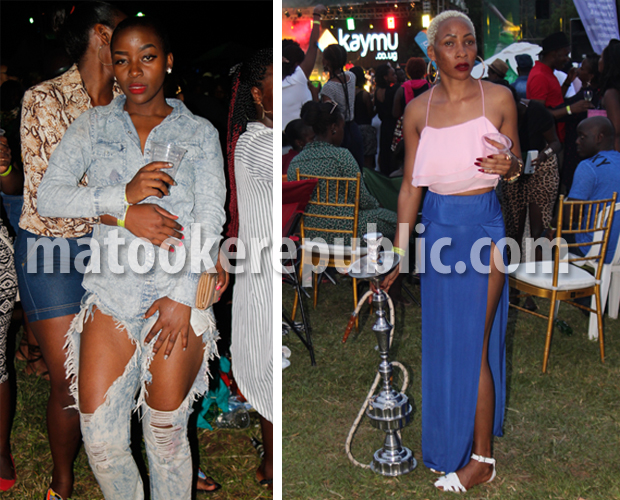 And then there also people like these at such events! Okay bye.