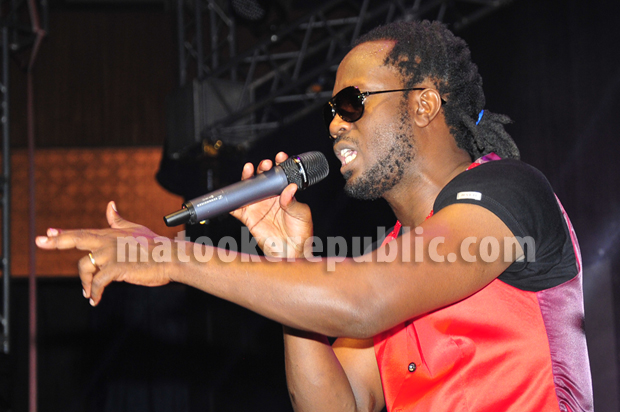 Singer Bebe Cool has come out call on fellow men to stop leaking nud3 images of their ex-lovers, calling those who leak such images cheap, lowlife scumbags. The singer voiced out his concert after NTV presenter Anita Fabiola's nud3 images leaked on Friday. The Be My Date presenter was fired by the station following the incident.
Several female celebrities have been victims of leaked nud3 images and it is usually jilted lovers who release the images on social media.
"Men who leak women's nude pics or personal s3x videos are the cheapest, most local, weakest, low life, scumbags I have ever seen," the singer said.
"How in your right mind do you tell a woman today you love her, you plead for some, she falls in love with you and surrenders herself whole heartedly, and just because you can't keep up with the game, sometimes the status of a woman goes higher than yours, so you lose your self-esteem hence separate, then you turn to exposing her privacy to the public," Bebe said.
Bebe Cool dispensed some "medicine" to the ladies, asking them to release the faces of the men who leak their privates.
"Ladies, please always expose the face of the man who exposes your nudes so that the other women can know what they are capable of, then their fellow men can chant them of weakness cheapness, localism, etc."
"You silly men who do that, a woman's nud3 is your mother's nud3. And you will see some fools asking why do they take those pics? Excuse me, why do you ask for them? Just because you want to wank! Ladies I got your back," he summed it up.