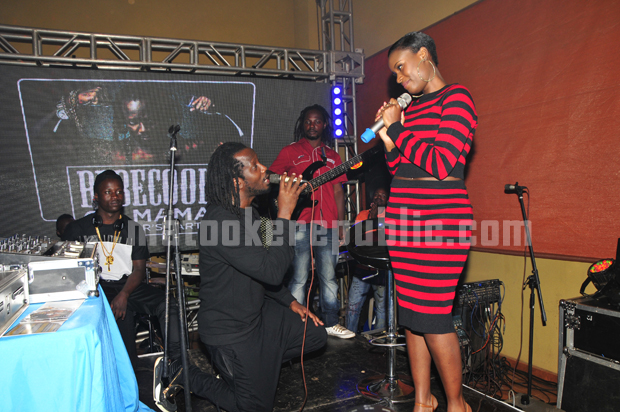 Singer Bebe Cool went down on his knees before fellow singer Juliana Kanyomozi at his Go Mama album listening party at Liquid Silk, Village Mall, Bugolobi on Tuesday night. Despite his wife Zuena being in the audience, Bebe Cool knelt before Juliana just like a man who is proposing does to a woman. A proposal to Juliana would not be a big scandal because Bebe Cool is a Muslim man and he is expected to have up to four wives. Juliana is also not publicly attached to anyone. But his reason for kneeling was far from a proposal.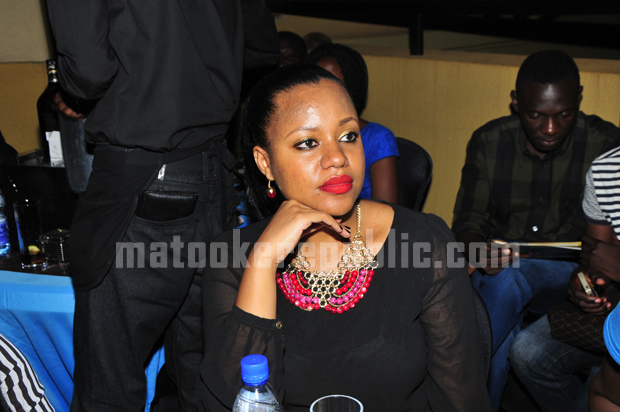 Zuena was in the audience and she looked on as Bebe knelt before Juliana. 
The Love You Everyday singer went down on his knees just to thank Juliana who was one of the guests at his album listening party. Bebe invited Juliana to the stage to share her comments on his new album and she gushed out praises for the singer who is one of the architects of Uganda's urban music industry. Bebe Cool went down on his knees to thank her for the compliments. A shocked Juliana also bowed in respect – Japanese style.