Any event at the Kampala Serena Hotel is an excuse for people to dress up. On Tuesday, comedian Patrick Salvado Idringi hosted his one-man show, dubbed The Man From Ombokolo. As usual, Kampala people never disappoint fashion-wise. Check out some of the people who killed it at the event.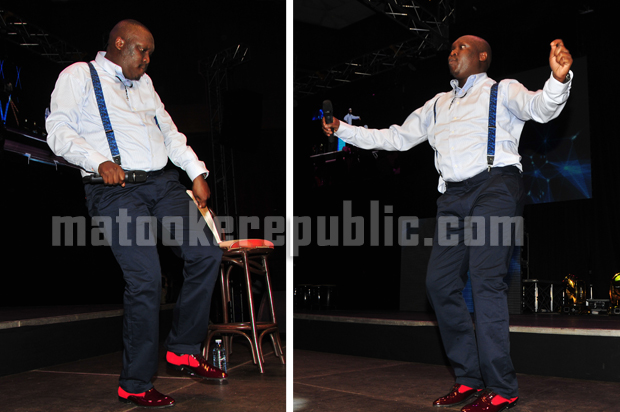 We start with The Man From Ombokolo "himuselefu", Patrick Salvado Idringi. He brought suspenders back. And have you seen his shoes?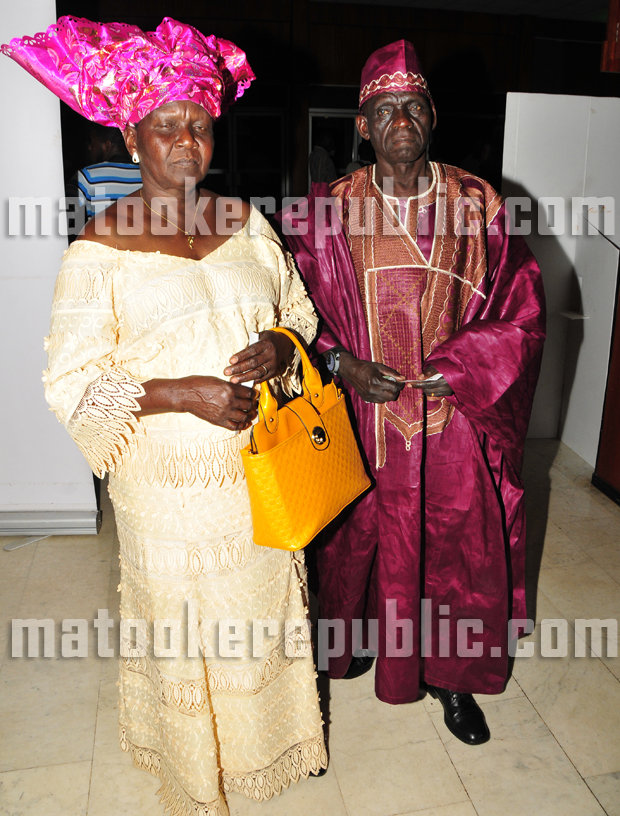 And then Salvado's parents, the real people from Ombokolo. They rocked the Ki-Nigeria look. The Igwe must hear this!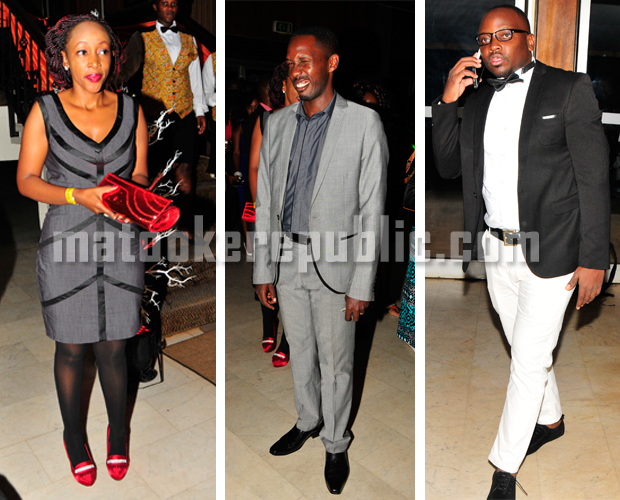 Karen Kimuli, the wife to comedian Pablo Kimuli. They both rocked grey. Right is Salvado's manager Sams Kaggwa looking dapper and completing his look by pretending to be busy on a phone call.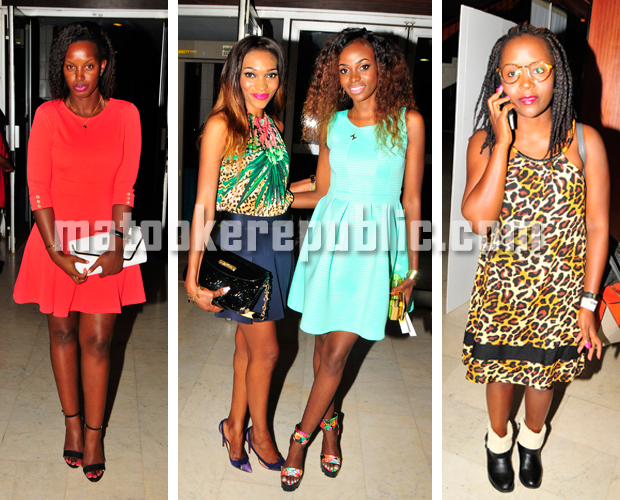 Lady in red Flavia Tumusiime (L). Meg Lusembo and Hellen Lukoma. Looks like Lukoma's floral shoes would have worked well with Meg's floor top. And then Anne Kansiime (R)walked in with her animal print dress and winter boots. Don't blame her for wearing winter boots, these days she is international and can be called to perform anywhere at any time. She has to be prepared.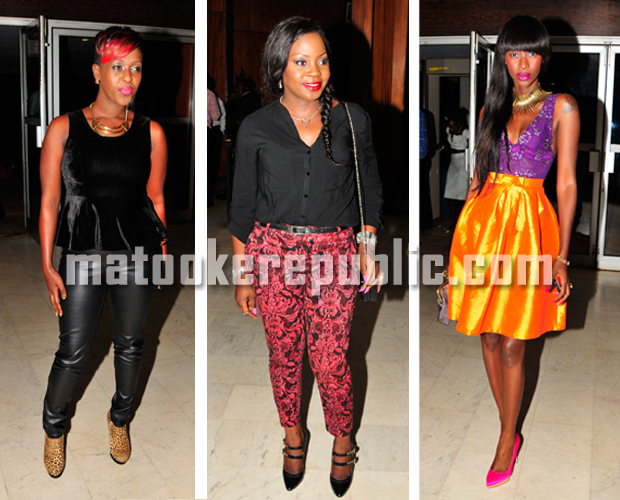 Lillian Mbabazi with those leather pants that remind us of her Blu*3 days. One of those rare days that we see Irene Namubiru fully covered up, and haven't you heard that Judith Heard must look good for the camera? Anti she is a socialite.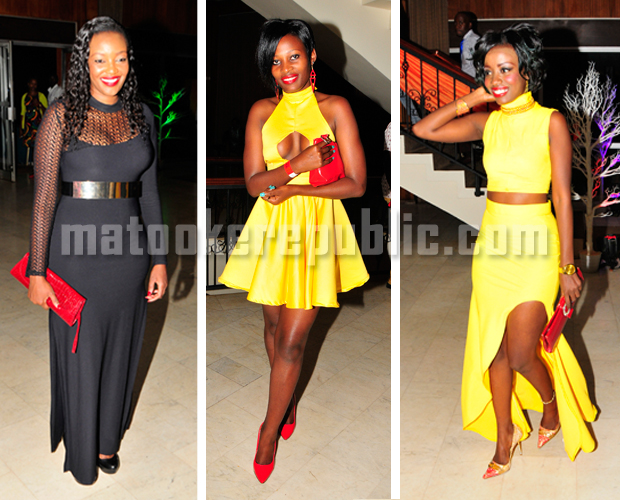 Red accessories work well with both black and yellow, These ones made the Uganda flag complete … black, yellow, red. Meanwhile the girl in the middle had something going on around her chest. Obugalo.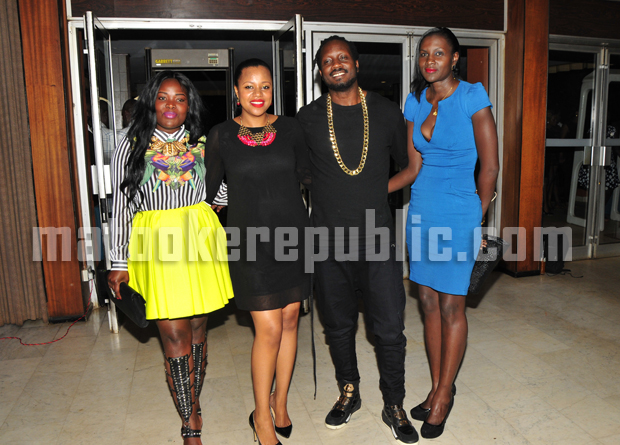 Bebe Cool joins Zuena and her BFFs.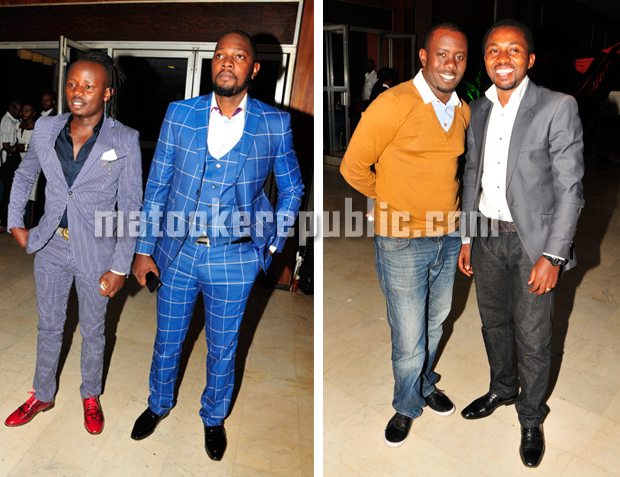 Abrayanz Ahumuza and Gareth Onyango looking dapper while comedians Richard Tuwangye and Hannington Bugingo went for casual smart.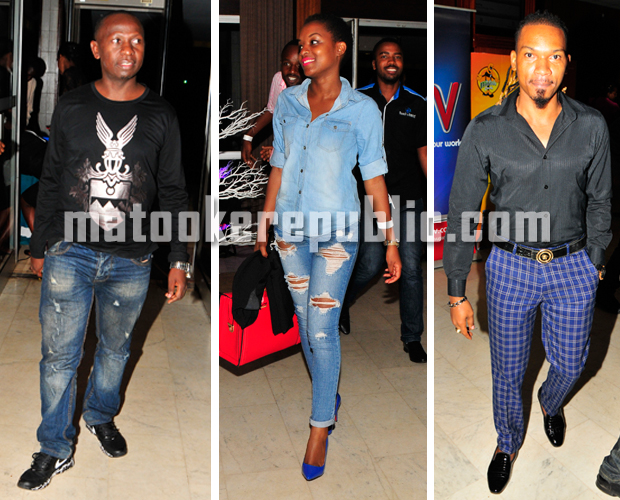 Promoter Bobkins Kibirige (L), Gospel singer Exodus (R) and a hottie showing that you can rock denim and look good.