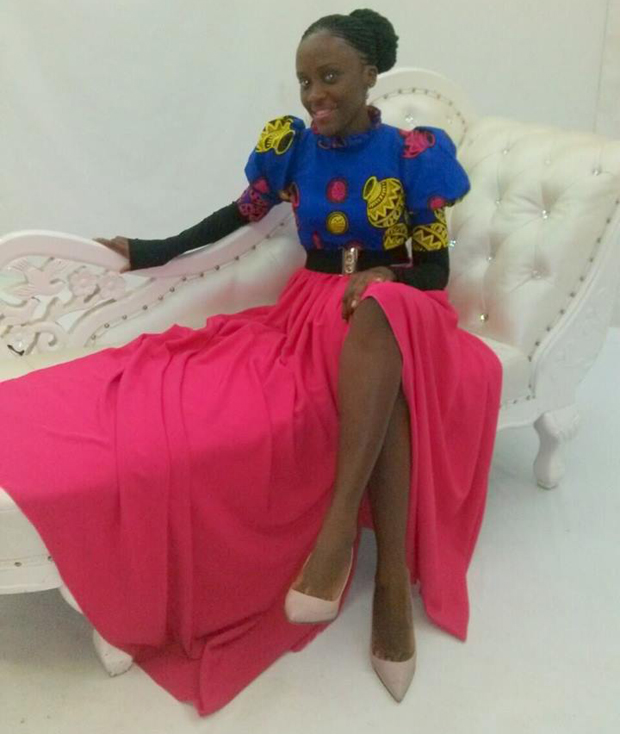 [dropcap]S[/dropcap]ocial critic Frank Gashumba took on Aisha Nabukeera as a guardian in 2006 after she was burnt by an evil step mother. Like any supportive parent, he has backed her dream to become Miss Uganda.
Nabukeera went through school and sat her A-Levels at London College of St. Lawrence last year, scoring 15 points. (Click here to read her inspirational story).
She is one of the 21 girls who will be contesting for the 2015 Miss Uganda crown. The girls were unveiled last evening at the Kampala Serena Hotel.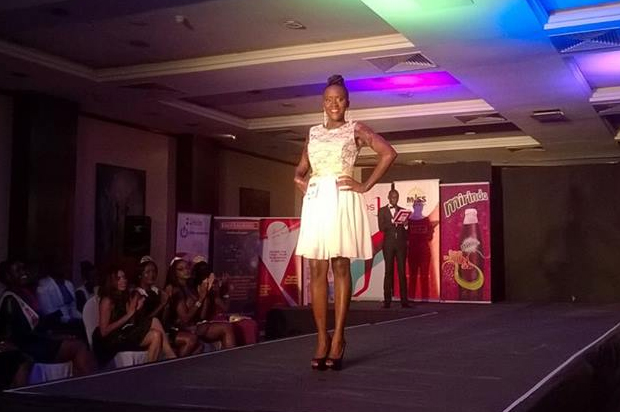 Nabukeera during the Miss Uganda presentation night at the Kampala Serena Hotel on Thursday.
Rather than be caged into her unfortunate past, Nabukeera has embraced the scars from the fire and she boldly says they remind her of her past, but they will not dictate where she is going.
And her guardian Frank Gashumba is fully behind her move to contest for Miss Uganda and he was in the crowd when Aisha walked the catwalk as one of the contestants on Thursday night.
"As Amama Mbabazi declares his Presidential Bid, our own miracle girl Aisha Nabukeera is officially running for Miss UgandaI 2015-2016," Gashumba said.
"I personally believe everyone is gifted but most Ugandans never open their package and the tragedy of life is not death but what we let die inside of us while we live. Aisha will have all my support during the contest. I hope you guys support her and also pray for her," Gashumba added.
"We can always be what we want to be as long as we believe in ourselves," he said.
The Miss Uganda finals will be held at the Kampala Serena Hotel on 10th July. The winner will replace current Miss Uganda Leah Kalanguka and also represent Uganda in the Miss World pageant.
With the bold step she has taken, Nabukeera could be the next Miss Uganda.