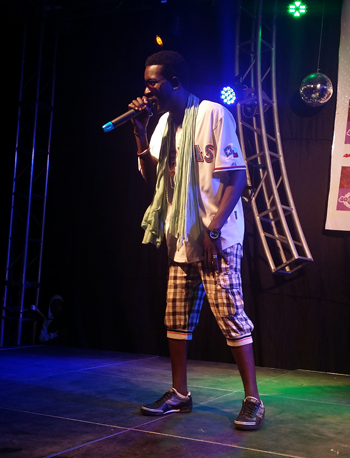 [dropcap]H[/dropcap]e has been pronounced dead by the rumour mill on several occasions, but like the proverbial cat that has nine lives, Cute Kaye is still very much alive and kicking.
The singer "resurrected" with a performance at the Croak and Rhyme charity concert held at Uganda Museum Grounds on Friday night. The concert was organised by 40 Days Over 40 Smiles Foundation popularly known as 40-40 to raise funds to build a girl's dormitory at Elohim Child Development Association in Luwero.
Cute Kaye came on stage singing the country Classic Coward of the Country. He also did a Busta Rhymes free style and his classic hit Jinkese.
There was a live tweet feed projected on one of the screens and the comments about his performance were hilarious.
The theme of the event was Past Meets present and hence Cute Kaye represented the past well with Joanita Kawalya and Maddox who crowned the night. New school acts included Ritche, Naava Grey, Shine Omukiga, Ruyonga, Nutty Neithan, The Mith, Canaan Gents and others.
---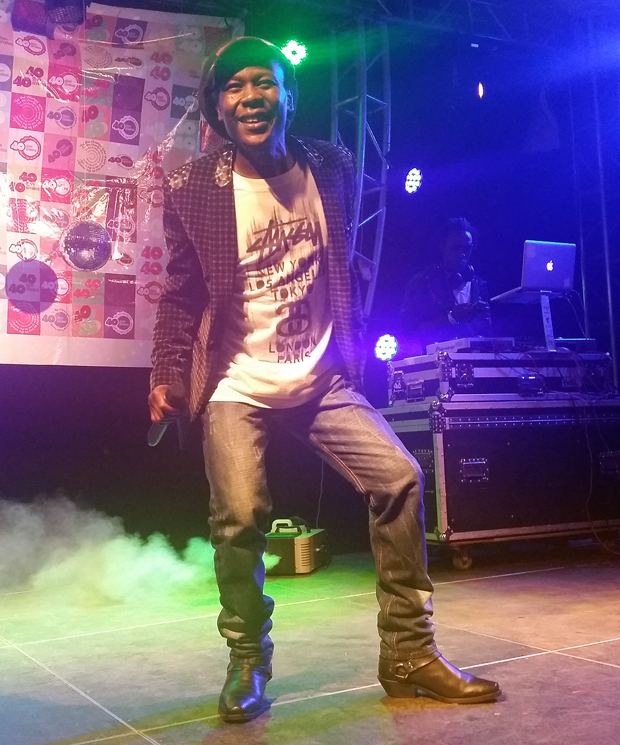 Maddox crowned the fundraising concert with his class reggae jams.
---