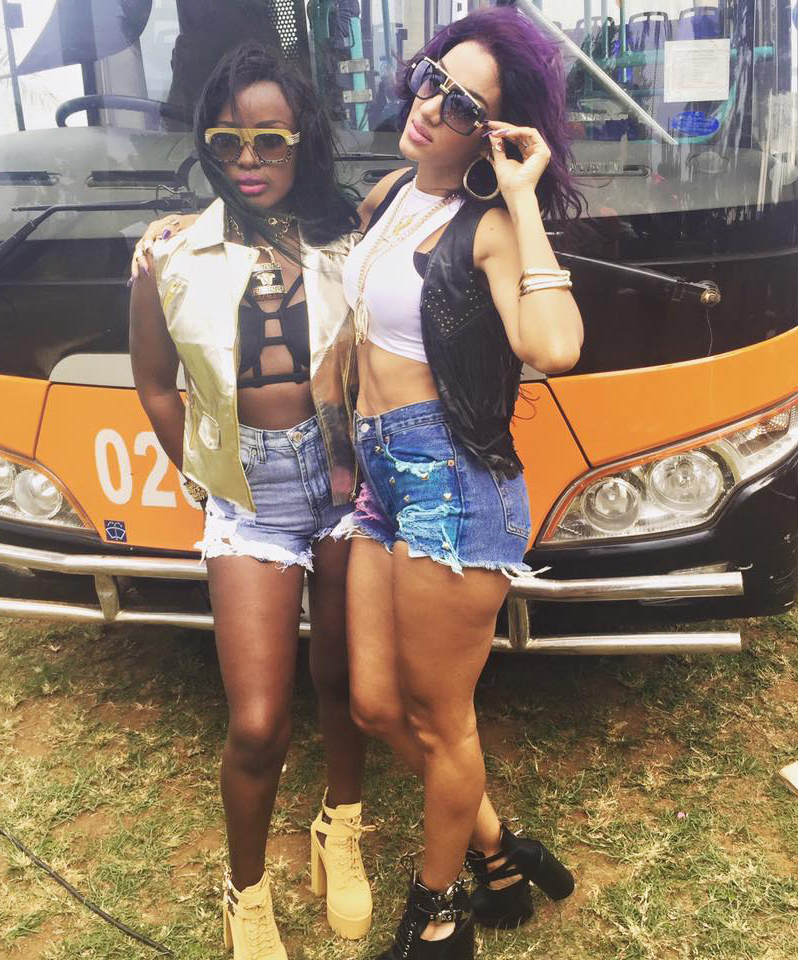 Many were surprised to see Jamaican star Nyanda, formerly of the Brick and Lace duo hit the stage at Lilian Mbabazi's Up Close & Personal concert at the Kampala Serena Hotel, a week after the show that she was booked to perform in Uganda. Nyanda had performed at the Club Mega Fest in Masaka, a week earlier but she kept around town, recording a song with Leila Kayondo. Apparently Leila Kayondo's man SK Mbuga paid Nyanda an undisclosed sum of money that she couldn't resist to record with Leila.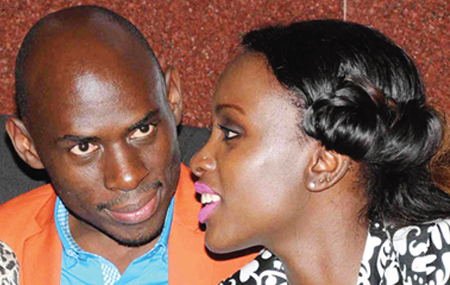 Leila Kayondo and SK Mbuga are still an item. 
---
Mbuga and Leila were rumoured to have broken off their relationship but it seems they are back together as it is Mbuga who chauffeured  Leila in his brand new Jeep Cherokee to Masaka, to broker the deal with Nyanda.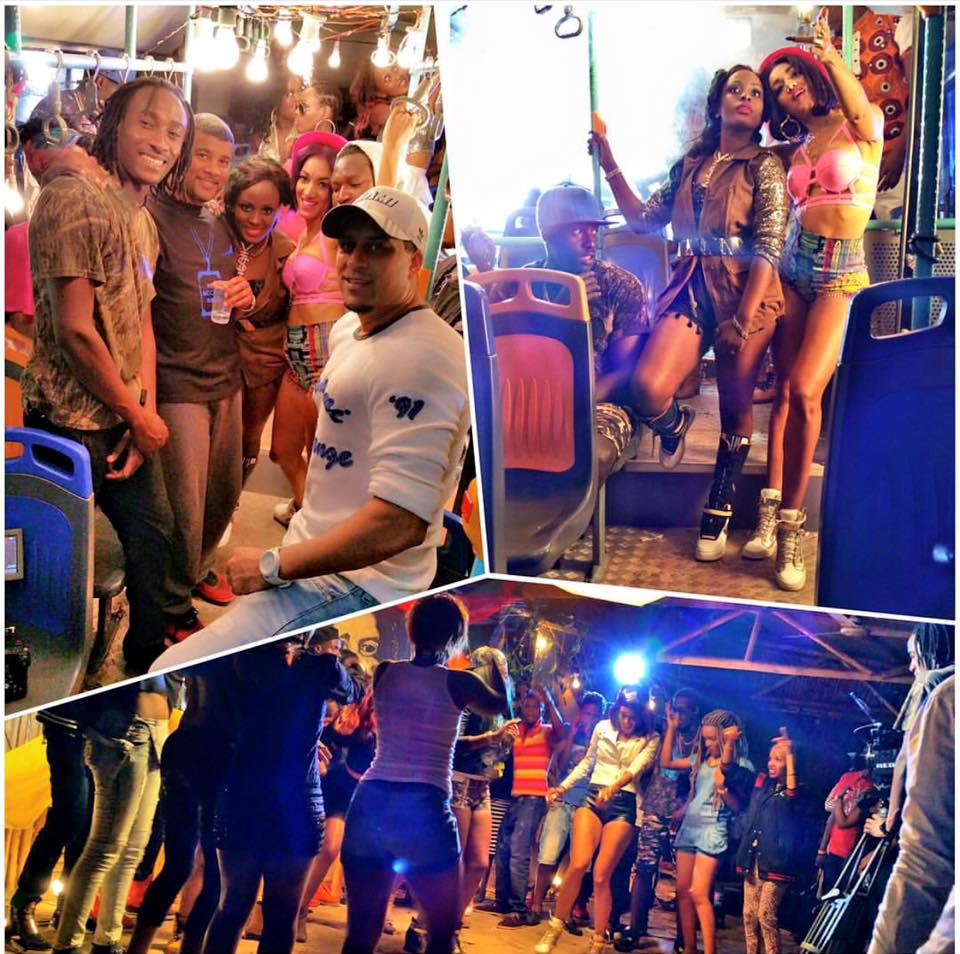 Behind the scenes at the video shoot. 
---
The two singers recorded a single Hot Gyal with producer Washington and shot a video for the song on Thursday. Fast rising video maker Sasha Vybes shot the video that is expected to hit the airwaves a few weeks from now.