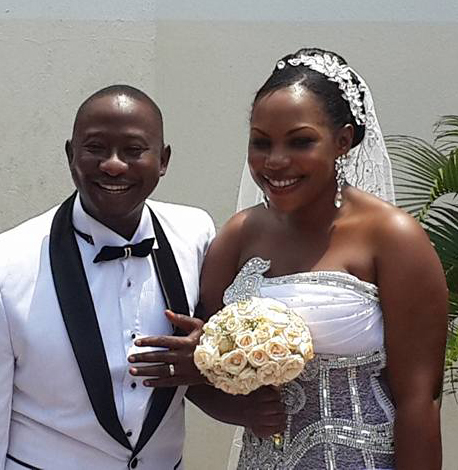 NTV news anchor Solomon Serwanjja walked the mother of his two children Vivian Nakaliika down the aisle on Saturday. The two exchanged vows at All Saints Cathedral in Nakasero.
They later hosted their guests to a reception at J&M Hotel on Entebbe Road.
The two lovebirds met in 2009 at UBC. But the courtship was not a walk in the park as Solomon had to do more than necessary to convince Vivian that he was the man for her. Vivian was already a senior reporter and Solomon was her junior, as they told their love story to Heart to Heart magazine in a previous interview.
"Even if he had interest in me, I looked at him as a baby," Vivian recalls..
In fact she friend zoned him to avoid things going further than their friendship. "She used to call me little brother," Solomon says.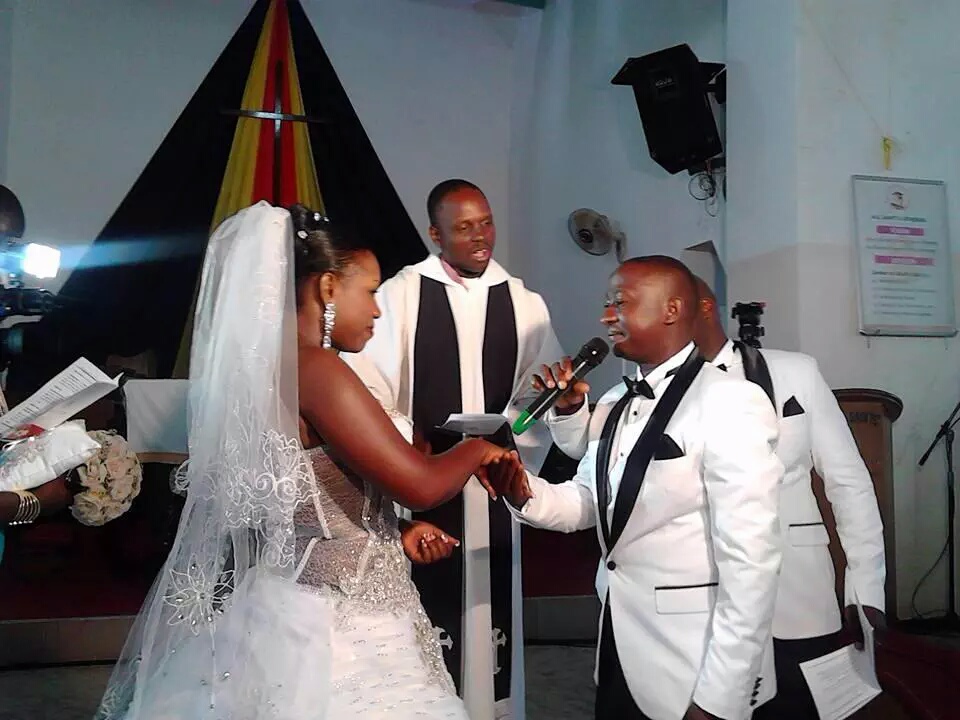 Vivian and Solomon exchange their vows at All Saints Cathedral in Nakasero on Saturday, August 22.
---
Calling him "Little Brother" did not push Solomon away. Instead, he continued his pursuit for Vivian to the point that one time she lied to him that she was HIV positive, just to push him away.
Because of his relentless pursuit, Vivian's heart started to soften and when he was sent for a four months course in Egypt, she started to miss him.
Soon they were an item and whenever he was on TV, Vivian's workmates used to tease her saying, "Look, baby is on TV."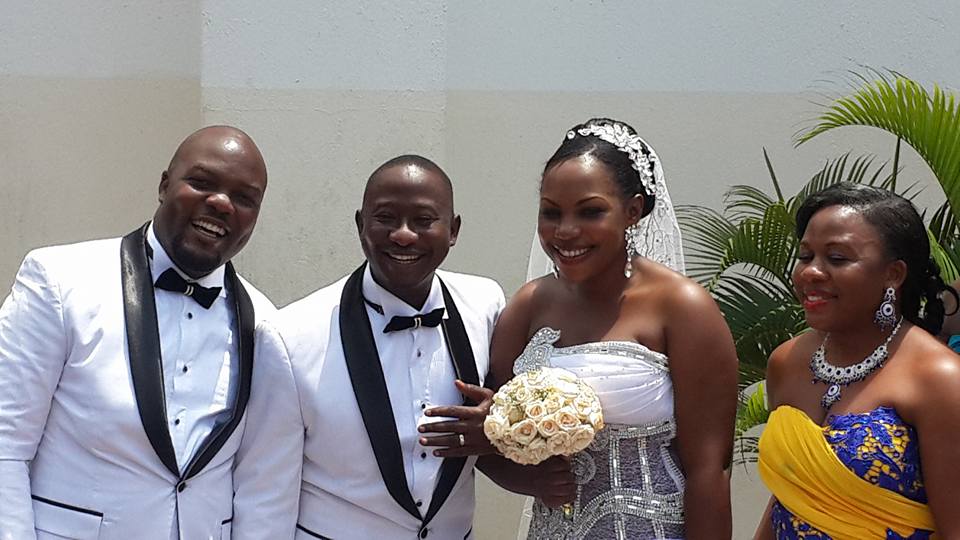 The bridal party shortly after Solomon and Vivian exchanged their vows.
---
The two hit if off in 2010, a year after they had met.
"He always carried me juice, ice cream and cake, despite the fact that he was hardly making any money by then," Vivian recalls.
They have two children together and they have since moved on from UBC the place they met. Solomon is now a reporter and Weekend News anchor at NTV, where he joined in 2012. Surprisingly Vivian had applied for the same job but she was not successful. She later joined Aya group as the Public Relations Officer.
Congratulations to the newly-weds.