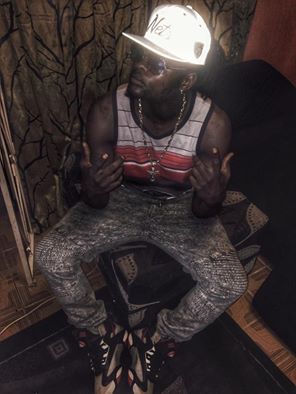 Singer Pallaso has come out ot dispute a Kampala Sun story that said his Mukono concert was a flop. The tabloid published a photo of empty white seats claiming that Pallaso performed before empty chairs. The singer has come out to say that his concert at Colline Hotel Mukono was a sellout adding that the reporter took the photo very early, before people had come for the concert with the aim of discrediting him.
The singer shared his own version of  the concert in a photo showing the Mukono crowds.
He also had no kind words for the Kampala Sun reporter in his Facebook post.
Shame upon the writer of Kampala Sun who wrote the story saying my Mukono Coline Hotel show was a flop!! You are such a disgrace to Uganda and the entire music industry in fact your birth must have been a flop!! You even took time to come to the venue early to take pictures of the chairs before people sat!!

You have ruined the credibility of a very highly respected newspaper … If the fans want to buy toilet paper they know exactly where to find it so please don't you ever try to sell false stories again and I kindly beg Ugandan media to please be selective and hire very highly qualified and unbiased people to do the Job,,, some of your reporters fall victim to small pocket change .. By the way you also have customers in Mukono that attended the show who wake up and read this garbage !! To all my fans who didn't make it to the show, here is a picture from the Mukono show.. Please comment your word of advise to the Kampala Sun reporter who claims to have seen nothing but empty seats !!