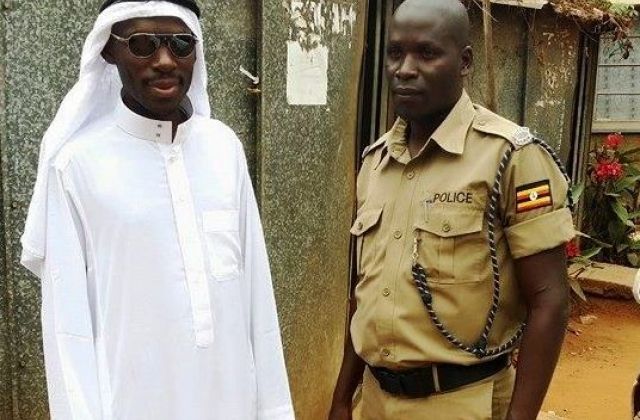 Leilah Kayondo's on and off lover SK Mbuga is expected to appear in court today, to answer charges of assault lodged against him by the
Tompona
singer. He was arrested on New Years' Day and he has been in the coolers at Kabalagala Police station because he could not process bond over the weekend.
"Mbuga is not above the law, and since there is enough evidence incriminating him, he will be paraded before court and sentenced accordingly," Kampala Metropolitan Police Spokesperson Patrick Onyango says.
The saga that is akin to a soap opera started on New Year's Eve when Leilah posted an SOS message on her Facebook wall, calling on Inspector General Of Police Kale Kayihura to intervene and have Mbuga arrested after he had allegedly assaulted her. Leilah who posted a photo of her bruised face said she had reported several cases of assault but they had all fallen on deaf ears because the moneyed Mbuga had allegedly compromised the police.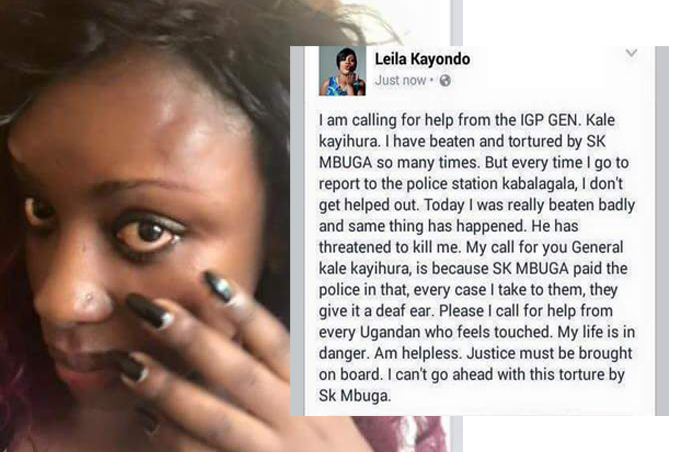 Police, spearheaded by Interpol boss Assan Kasingye swung into action and Mbuga was arrested, only for Leilah to shift goal posts, saying her account had been hacked, that she had forgiven him and pleaded for his release. Unfortunately cases of domestic violence are cases against the State and trial has to go on, unlike civil matters that can be solved after both parties reach an agreement. We shall keep you posted.