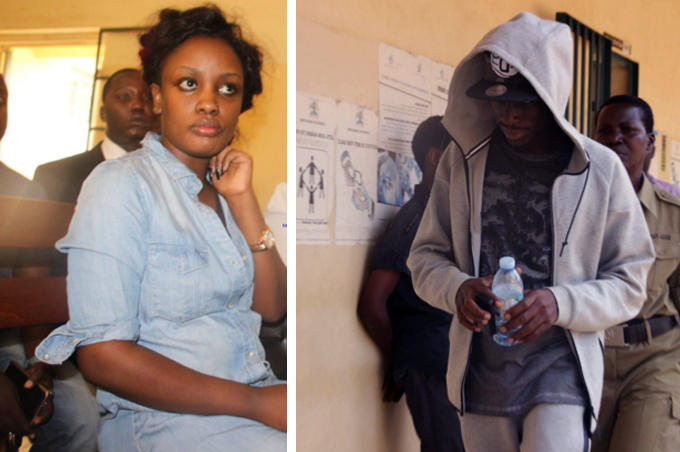 It reads like a script out of a Telenovela on Telemundo, but the Leilah Kayondo –SK Mbuga drama is being acted out in real life.




The Tompona singer who reported her lover SK Mbuga to police over assault, leading to his arrest and later unsuccessfully pleading for his release stood surety for him to be granted bail in the Grade One Magistrates Court in Makindye on Monday afternoon!
Leilah and a one Walakira Zake others surety for Mbuga and he was released on bail.
He will appear in court again of Friday January 8, to answer the assault charges. If found guilty he could serve a jail term in Luzira.
The problem is that the principle witness Leilah Kayondo changed her statement saying her Facebook account where she appealed to IGP Kale Kayihura to arrest Mbuga had been hacked.
Unfortunately, her face was bruised when she reported the crime and assault is not a civil matter, where the two conflicting parties can decide to settle out of court. It is a crime against the state and Police feel they have enough evidence against Mbuga even if Leilah is uncooperative as a witness.
However, the judge has the final verdict.
We shall wait to see how this plays out on Friday.