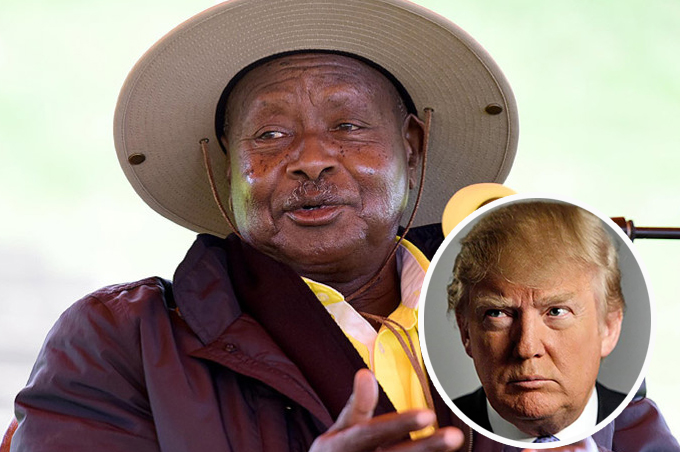 President Yoweri Museveni has fired back at US Republican president Donald Trump in a way that Trump will definitely not like, because the Ugandan leader says he doesn't know the American businessman, who considers himself world famous.




Trump has run his campaign on inflammatory statements that have surprisingly put him as a front-runner for the Republican party. While addressing the illegal immigrants issue, he called Mexicans criminals, rapists and drug pushers. He also advised that Muslims be denied entry to the US as a way of combating terrorism.
And last week,  he promised to arrest African "dictators" Museveni and Zimbabwe's Robert Mugabe when he takes office.
"I will not condone any dictatorial tendencies exhibited by dictators around the world especially the two old men from Zimbabwe and Uganda. Mugabe and Museveni must be put on notice that their days are numbered and that I am going to arrest them and lock them in prison. If the past American administrations have failed to stop these two despots, I will personally do it," Trump is quoted to have told American war veterans.
While addressing a press conference at Kabale State Lodge this morning, President Museveni who is on the campaign trail to extend his 30-year-rule by another five years said he doesn't know Trump.
"I have not heard about Trump and what Trump says is none of my business," Museveni said.
"I think Mr. Trump has got enough work to do in US. People are dying, being killed by guns. Maybe I could give him some advice on how to have peace in the USA. In case you are in touch with him, tell him that." Museveni said.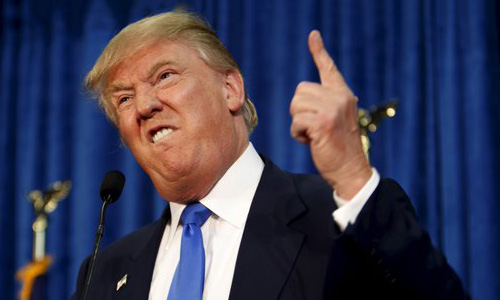 Trump is an American business magnate with major interests in real estate and leisure resorts. He is also a reality TV star, behind The Apprentice TV show and he runs beauty pageants like Miss USA, Miss Teen USA and Miss Universe, whose franchise he recently sold.
He hopes to be the Republican presidential flag bearer in the coming US elections and he is the front runner in the primaries, with polls putting him ahead of Dr Ben Carson, and Jeb Bush, a son to former US President George Bush Sr. and brother to George Bush Jr.