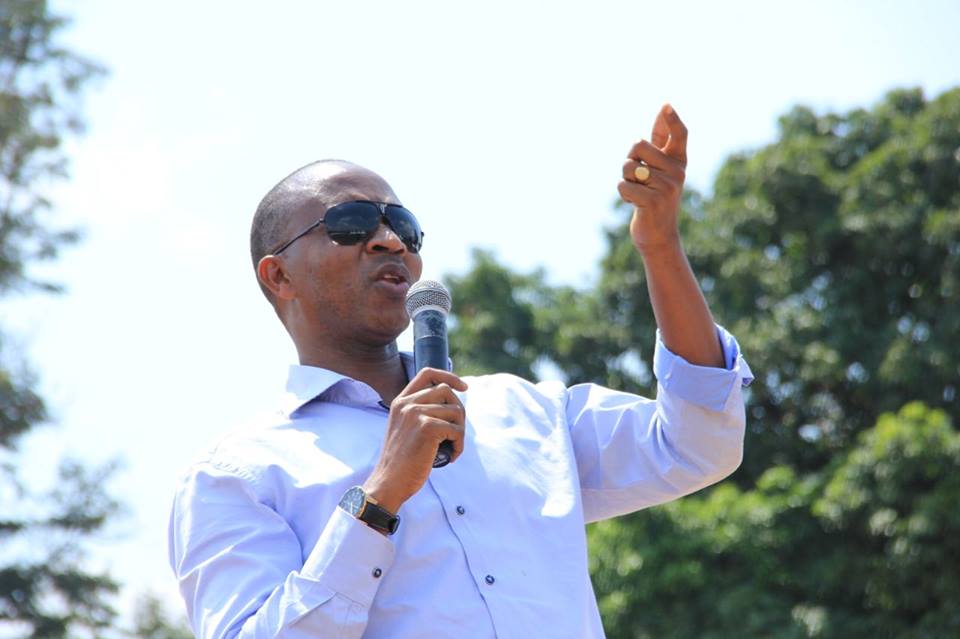 "21st century cowards," yes that's what motor mouthed social critic Frank Gashumba called all media houses in Uganda.
Gashumba said he based his observation on the fact that "media houses were instructed and ordered not to host him till elections are done."




Gashumba said that most media houses told him "that his words are more poisonous than Ebola."
However, Gashumba bragged that he has over 90,000 organic and authentic followers on Facebook and swore to use those to effect change.
"Actually my organic followers can fill two stadiums ( Namboole); we are going to use these organic followers to bring the change we want in our country that even the smallest bacteria on these vampires will feel the heat," Gashumba said.
The controversial outspoken critic seems to have changed posts and is currently on Dr Kiiza Besigye's side. However, a few years ago, Gashumba was defensive of President Museveni!
Gashumba concluded his post by calling upon likeminded fans to- "suggest other means they can employ for information flow!"