It might sound too good to be true, but Matooke Republic has commenced publication of a free weekly newspaper. You don't have to pay a penny for your copy. You might wonder why a free newspaper? The fact of the matter is that we are too good to command a cover price; we are priceless. Every Wednesday, you can look forward to a Matooke Republic newspaper that is all the things your regular newspaper is not; intellectually stimulating yet intensely entertaining, deep yet unpretentious.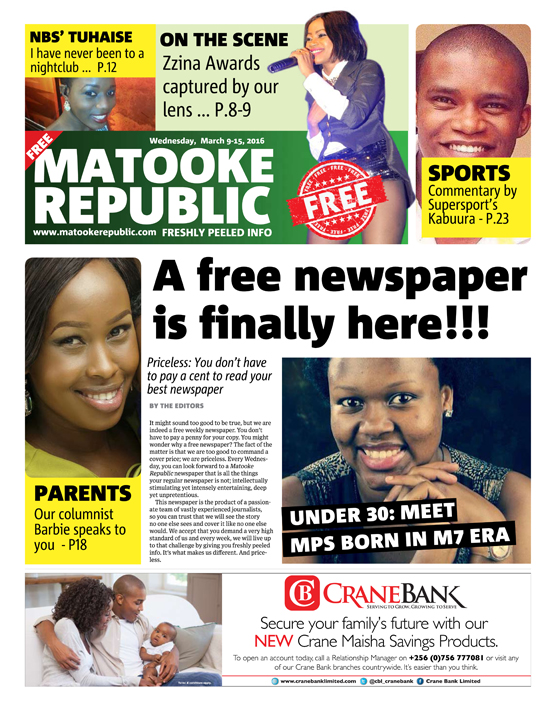 This newspaper is the product of a passionate team of vastly experienced journalists, so you can trust that we will see the story no one else sees and cover it like no one else would. We accept that you demand a very high standard of us and every week, we will live up to that challenge by giving you freshly peeled info. It's what makes us different. And priceless.
You can read our e-paper, which is exactly the same look and feel of the print version by clicking here. And it is also free.