Uganda Cranes defender Andy Mwesigwa has expressed shock and frustration at being omitted from the 30-man squad named to fasce Burkina Faso in a crunch home-and-away double next week.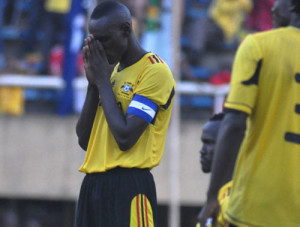 Mwesigwa hasn't been summoned to the national team since Cranes' away loss to Guinea in the failed AFCON 2015 qualifier late in 2014, but the man who was captain that last time he played for the Cranes says he hoped to be summoned for Burkina Faso given his great present form at Vietnam side Ha Noi .
"I'm one of the pillars of my club's defence, and we have gone many games without conceding, so it's a shock that I haven't been considered," Mwesigwa said. "Besides, I'm still the full cpatain of the side because I haven't announced my retirement from the national team, neither has a new full cpatain been named."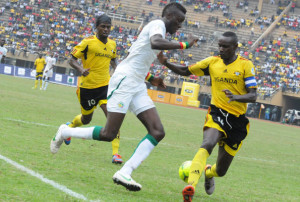 However, Deputy Uganda Cranes coach Moses Basena said that Mwesigwa shouldn't be disillusioned that he ahsn't been summoned, as the coaching staff has been jointly following Ugandan players wherever they are and jointly decided on the team they announced. Basena said Mwesigwa should now look to the future when he might be summoned again.
For many fans, however, Mwesigwa is a player they feel should retire from the national team, arguing that he has grown old and tired which makes him turn in poor performances as compared to the good old days when he was a dependable youngster.