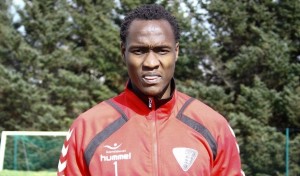 President Yoweri Museveni has said government will meet the expenses of the return of the body of late Cranes goal keeper Dhaira, and in addition the Head-of-state has contributed Shs50.5 million from his own purse toward the costs.




According to the presidential Press Secretary, Nabusayi Wamboka, the president made the revelation this afternoon, saying Dhaira was a national treasure whose remains ought to be returned home and accorded the send-off a figure like him deserves.
The total cost for returning Dhaira's remains has been estimated at Ush170 million, and Dhaira's family had indicated that because of lack of funds to return the body they might settle for only receiving the deceased's ashes.
Cranes international Dhaira succumbed to stomach cancer yesterday evening in Iceland.