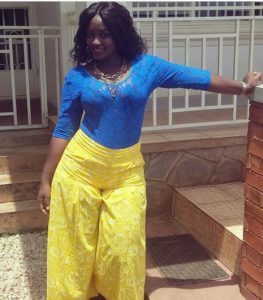 But today morning Winnie Nwagi revealed that her exceptional curves weren't always a blessing, that they actually caused her a lot of tears and pain in the past. Nwagi today morning revealed she began getting extra attention from men early in her life, which resulted in her getting into a relationship when she was only a naive teenager and resultantly an unexpected pregnancy.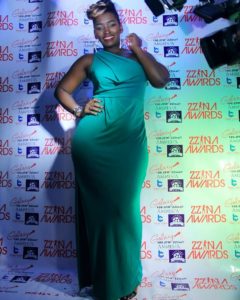 Nwagi says the pregnancy and early motherhood kept her from joining university, something she isn't so proud of as she says she is planning to soon enrol and study for a degree. Nwagu also revealed that in her teens she also developed a rift with her father because of running off with friends to have some good time–many times to see the boyfriend who was so proud of her figure and always made her feel so nice by complementing it. Unfortunately this young man first denied her pregnancy and her child, which also left her in a lot of pain and tears in her late teenage years.
Her incredible curves have no doubt played a big role in turning her into one of the most popular female singers in the country today.