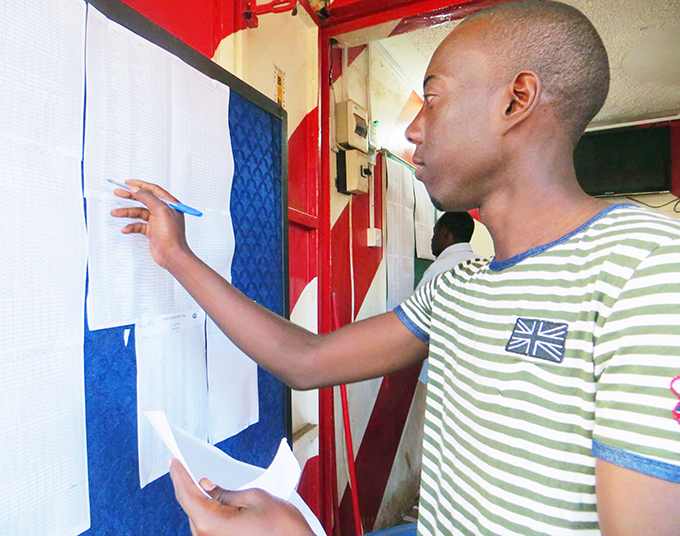 Being a third world country, I feel almost silly to pen a piece whose main focus is banning an economic activity—especially if it affects some of the least paid natives, the footballers.




Recently, the Ugandan football fraternity has been awash with stories of the Sam Ssimbwa suspension following those match fixing claims (or facts). I'm reliably informed by an insider that there are three recordings out there with the man many Kenyans call "Mourinho" chest-thumping about his ability to get desired results using the world's most acceptable medium of exchange; money.
Apparently, according to my impeccable source, Simbwa says he can decide to pay referees and get results. This was all around their fixture with another Premier league side, Soana. I have also been privy to information suggesting Soana FC are not happy with some of their players. I actually got this from the highest sources at the club.
Of course this could raise many questions about Ssimbwa's abilities as a coach. You should work hard to win games, not "buy" them. The drama, silently or publicly, that has followed this good friend of mine at many clubs quickly comes into play. SC Villa getting many points in the boardroom during his time, Express miraculously avoiding relegation in 2007 and going on to win the Uganda Cup, then talk of more of the same in Rwanda with Attraco.
You see, I have had the opportunity to meet and have a chat with Sam on various occasions. He is a good man and I could say a good friend of mine. Our chats, by the way, have always been about family and football tactics. Ssimbwa is a football man. A good football man.
Many attributes aside, he was willing to give me the first exclusive interview after taking over at Villa and as a journalist; I highly appreciate and respect that. However I'm not penning this to defend him.  Mine is a bigger and different case – sports betting. The point here is we should stop or heavily monitor specific economic activities that could, ironically, cripple our game.
I know I could be sounding silly right now to some businesspeople and those into betting. But the truth is with our economy, salaries and the general welfare of our locally based players as well as the coaches generally leaves us with fertile soil to grow this business but at a very big cost. One that could get players and managers rich but leave the game very poor and disrespected. Filthy poor, in fact.
How do you expect a Ugandan footballer who is paid 150,000 shillings monthly, eats a "Rolex" or sugarcane every after a training session to turn down good money if he can fix a game? I hope they don't but realistically, I wouldn't stake my arm.  How many tiresome training sessions and match preps are to be washed down the drain if just one lad takes 100,000 shillings using the back-door?
Let's support sports betting when it comes to the European and more developed African leagues, but for our local game, let's not tempt our already financially struggling footballers.
Kabuura is a Supersport commentator and Radio City presenter.
@andrewkabuura